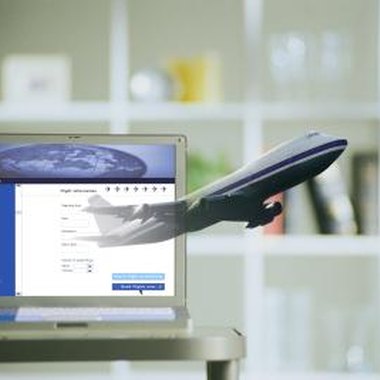 Worton, Maryland, is a sparsely populated, unincorporated community near the eastern shores of Chesapeake Bay in Kent County. The entire county is home to around 20,000 people, with an economy generally stronger than the national average. In spite of Worton's size, residents have several Internet service providers to choose from. Residents can choose national providers or small-market companies to fulfill their high-speed Internet requirements. Visitors and residents can even access wireless Internet through a couple of different companies.
Cavalier Telephone
Cavalier Telephone offers DSL Internet technology with or without home phone service. New subscribers receive a modem and four-port router at no charge. Self-installation kits are available for those comfortable doing it themselves. Cavalier's DSL service allows for download speeds up to 8 Mbps. Subscribers also can enjoy the benefits of free Internet security software and troubleshooting tools. Each account receives three personal email addresses and 24/7 customer support.
AT&T;
DataConnect plans from AT&T; give subscribers access to high-speed Internet through a cellular phone network. A basic plan provides for 3 GB of monthly usage, after which overage charges go into effect. Subscribers can add mobile insurance to their plans for a small fee. All DataConnect subscribers receive free and unlimited access to all AT&T; Wi-Fi hotspots. AT&T; also offers DataConnect plans tailored for tablet computers.
Verizon Wireless
Verizon provides Worton residents with several mobile broadband plans for any type of device. Verizon organizes its plans by data allowance, so more expensive plans permit more data usage. A data usage calculator on Verizon's website allows potential customers to estimate their data needs and choose the optimum plan. Both 3G and 4G mobile broadband plans allow for anywhere between 1 and 10 GB of monthly usage. To access mobile broadband, customers must purchase a USB modem or an Internet-ready device such as a tablet computer.
Starband
Nova 500, Nova 1000 and Nova 1500 are three high-speed Internet service packages available from Starband. Satellite service has clear advantages and disadvantages compared to land-based technologies. Customers in rural areas can usually get satellite Internet when no other delivery method is possible. Speeds for Starband packages range from 512 Kbps up to 1.5 Mbps. To ensure a quality experience for all subscribers, Starband places limitations on how much one subscriber can download in a given time frame.
Resources
Photo Credits
Comstock/Comstock/Getty Images