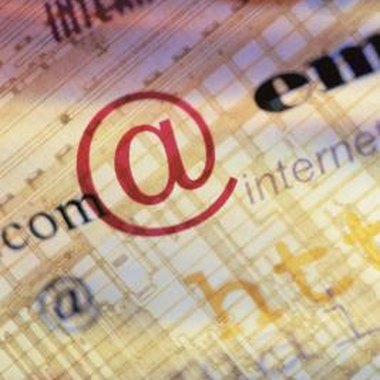 Pelham is a small community in rural southwestern Georgia. Named for Civil War Major John Pelham, the town is home to just over 4,000 people. Pelham's residents enjoy several choices for Internet service provision. Cable, DSL and satellite services are all available, with enough speed and features to meet most consumers' needs.
Comcast
XFINITY from Comcast is high-speed cable Internet with top download speeds from 15 to 20 Mbps. Subscribers receive SmartZone Communications Center which includes seven personal email accounts. Comcast also provides a free Internet security suite known as Constant Guard. With Constant Guard, customers need not worry about viruses or identity theft. XFINITY packages also include complete access to the digital sports network ESPN3. Cable subscribers have the option of including XFINITY service as part of a bundle offer. (see References 1)
AT&T;
AT&T; sells DSL Internet service in packages designed to meet every requirement. For casual Internet users, AT&T;'s DSL Lite offers top speeds of 768 Kbps. On the other end of the speed scale, DSL Extreme provides downloads at up to 6 Mbps. All AT&T; subscribers have the benefit of a powerful Internet security suite from McAfee. Subscribers can also access all of AT&T; Wi-Fi hotspots throughout the nation free of charge.
Starband
Starband provides satellite Internet service and support everywhere in the United States. Installation and equipment fees can be high with satellite Internet, but Starband offers several discount programs to lessen these costs. Depending on the package, Starband subscribers can expect download speeds anywhere from 512 Kbps up to 1.5 Mbps. As with all satellite Internet providers, Starband imposes usage limits for each subscriber. If your usage during a given period of time is excessive, Starband will reduce your speed.
HughesNet
HughesNet offers Pelham residents three high-speed satellite Internet packages, ranging in speeds from 1 to 2 Mbps. Mail-in rebate offers are one way to relieve the initial cost of satellite Internet service. New subscribers must agree to a 24-month service contract which includes early termination fees. Daily download allowances vary from 200 MB to 400 MB, depending on which plan customers select. If technical problems interfere with service, tech support lines are open 24/7.
Photo Credits
Comstock Images/Comstock/Getty Images