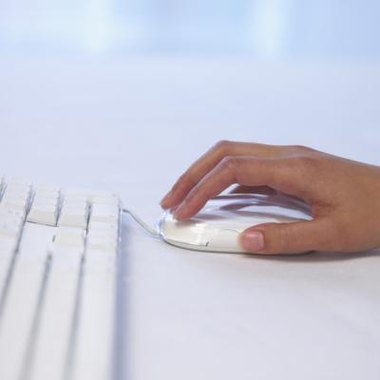 The roughly 1,600 residents of Montrose, a small city in southeastern Michigan, have a few options when it comes to selecting a high-speed Internet carrier. Charter and CenturyLink offer Internet as a standalone service, or in a bundle with television and phone service. HughesNet offers satellite Internet as a stand-alone service but comes with restrictions that might be off-putting to some consumers.
Charter
Charter offers Internet service to Montrose residents both on its own and with cable television as part of a bundle. Charter's Internet offerings in Montrose range from 1Mbps to 12Mbps and include 10 email accounts and access to live sporting events on ESPN3.com. Internet-only service retails for $35 a month, with a $15 discount for the first three months if you sign a two-year contract, as of July 2011. Bundle packages run from $70 to $85 a month for the first six months, with the price going up after that.
HughesNet
HughesNet offers high-speed satellite Internet service to Montrose with speeds ranging from 1 to 2Mbps. The company's three packages range in price from $60 to $110, with specials available, but require a two-year commitment, as of July 2011. These service packages come with 5 to 10 email accounts but restrict your downloading capabilities to 200 to 400MB during a 24-hour period. HughesNet satellite Internet requires installing a satellite dish on your house, a service the company provides.
CenturyLink
CenturyLink offers high-speed Internet as a standalone service as well as in packages bundled with phone and television service. The company's speed offerings range from 768Kbps to 10Mbps, with Internet-only service ranging from $30 to $50 per month, with router rental charges of $5 to $6 not included, as of July 2011. CenturyLink's bundles start at $85 a month but can jump higher depending on the Internet speed selected as well as options for phone and television packages.
Considerations
Charter and CenturyLink offer good deals for customers who plan on using television and telephone service along with their Internet service. While HughesNet's prices may be good, the limits on content downloads over a 24-hour period are something to keep in mind for anyone who plans to download a lot of music or large files. Charter and CenturyLink offer discounts for customers willing to make one- or two-year commitments, while HughesNet requires all customers to sign a two-year pact. These commitments are something to consider if you might move or want to change service in the next couple of years.
Resources
Photo Credits
Burke/Triolo Productions/Brand X Pictures/Getty Images