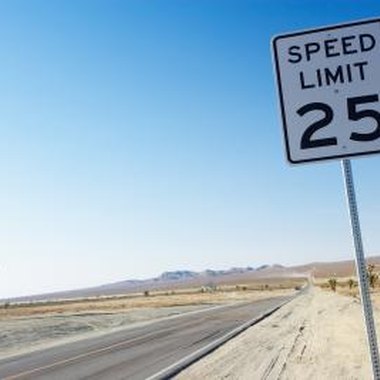 Landers, California, is a small community in southern California's Mojave Desert. The Twentynine Palms Marine Corps Base lies a few miles to the east. Residents of Landers enjoy a broad selection of Internet service providers and packages. Several connection technologies are available, from DSL to cable and even satellite. Regardless of budget, there are suitable Internet packages for everyone in Landers.
Time Warner Cable
Road Runner Cable Internet from Time Warner offers speeds much faster than dial-up. Subscribers receive the benefits of bullet-proof security software and parental controls. With Turbo Boost, download speeds can accelerate to 20Mbps. Road Runner allows customers to transform their home into a wireless hotspot with several computers and devices accessing the Web. The speed of cable Internet allows for online games, streaming movies and large file downloads to all run smoothly.
Verizon
Verizon provides DSL Internet service to homes and businesses in Landers and neighboring communities. Basic packages offer speeds ranging from .5Mbps to 1Mbps. High-Speed Internet Enhanced offers increased speeds of up to 15Mbps. For customers who need extreme speeds, Verizon provides FiOS Internet using fiber optic cables. Not every location will be eligible for FiOS. All Verizon packages include 24/7 customer support and free access to every public Wi-Fi hotspot.
AT&T;
DataConnect from AT&T; allows subscribers to purchase monthly data allotments for browsing the Internet and transferring files. A USB modem plugs into your laptop or desktop and accesses AT&T;'s wireless cellular network. Tablet computer and smart phone users can take advantage of the same offer with their built-in modems. New customers can select from 3GB and 5GB packages. Exceeding the monthly allotment will incur overage charges. DataConnect packages allow subscribers to log on at any AT&T; Wi-Fi location free of charge.
HughesNet
Satellite Internet from HughesNet is available almost everywhere in the country. Residents of Landers who don't have or want cable or phone lines can subscribe to one of three packages offered by HughesNet. Installation and equipment lease fees do apply with satellite service, but HughesNet advertises a mail-in rebate that lessens these costs substantially. Download speeds range from 1 to 2Mbps, enough for casual browsing and email. Because all network traffic travels through a single point -- the satellite -- HughesNet places limits on the amount of downloading allowed per day.
Resources
Photo Credits
Jupiterimages/Photos.com/Getty Images