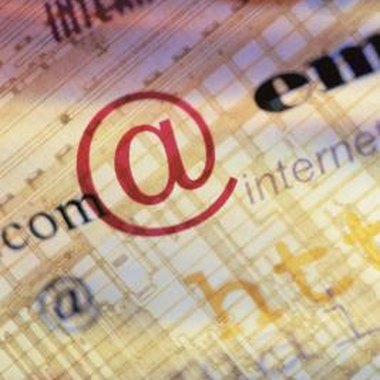 Home to the University of Tennessee, Knoxville lies in the western foothills of the Appalachian Mountains. The vacation destinations of Pigeon Forge and Gatlinburg are both a short drive away. Knoxville residents have the benefit of several choices when it comes to bringing high-speed Internet service into their homes and businesses. Visitors, too, can take advantage of a strong wireless network and Wi-Fi hotspots across the city.
Comcast
Comcast provides both cable television and high-speed cable Internet packages in the city of Knoxville. All of Comcast's packages include free access to ESPN3, a live digital sports network. Subscribers also receive the benefit of Constant Guard, an Internet security suite designed to protect users from spyware, viruses and spam. Download speeds range from 15 to 20Mbps, depending on the package selected. Each package comes with seven personal email accounts and 70GB total online storage.
Knology
Knology is a small market cable and Internet service provider operating mostly in the Southeast. The basic package from Knology, called Intronet, features download speeds of 1Mbps. Intronet works well for casual browsing, email and chat. Edge Internet bumps the speeds up to 12Mbps, allowing for home networking, online gaming and streaming video. All of Knology's packages include 24/7 technical support and access to ESPN3. Subscribers also receive personal email accounts with robust spam filters. (see References 2)
Frontier Communications
DSL Internet from Frontier Communications travels over copper phone lines but moves data much faster than traditional dial-up service. Frontier's Lite package offers download speeds of 768Kbps.The Lite package also provides customers with 100MB of personal web space to create their own site. FrontierFast features maximum download speeds of 3Mbps and professional installation. Both of Frontier's packages include technical support and ESPN3 at no additional charge.
Cricket Wireless
Cricket is a wireless Internet service provider with coverage throughout the city of Knoxville and some surrounding areas. Subscribers sign up to one of three data plans based on their anticipated monthly usage. The Basic plan has a monthly allowance of 2.5BG, while the Premium plan tops out at 7.5GB. Subscribers will notice reduced speeds should they exceed their monthly allowance. All of Cricket's plans offer download speeds of 1.4Mbps under ideal conditions. Unlike cable or DSL service, Cricket subscribers must purchase a wireless modem before signing up for a data plan. (see References 4)
Resources
Photo Credits
Comstock Images/Comstock/Getty Images