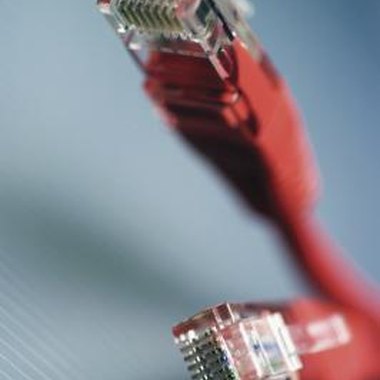 Kissimmee, Florida residents may choose from several high-speed Internet service providers offering services ranging from satellite to cable to DSL. Availability of a given provider will depend on your service address. Prices and packages will vary depending on the activities in which you plan to engage on the Internet.
Cable
Bright House Networks provides high-speed cable Internet in some regions of Kissimmee, Florida. Subscribers of Road Runner, the provider's high-speed Internet service, have several plans from which they can choose. As of June 2011, the Road Runner Lightning plan costs $80 per month with download speeds of up to 40 Mbps; the Road Runner Turbo plan costs $65 per month with download speeds of up to 20 Mbps, and the Road Runner Standard plan costs $50 per month with download speeds of up to 10 Mbps. New subscribers are required to pay the first month's bill when the technician goes out to establish service. An activation fee may also apply. Comcast services those areas not covered by Bright House Networks. High-speed Internet plans range from the Economy plan with download speeds of up to 1.5 Mbps for $40 a month to the Blast! plan with download speeds of up to 16 Mbps for $68 per month.
Satellite
HughesNet provides satellite high-speed Internet service in Kissimmee. The provider offers three plans: the Basic plan has download speeds of up to 1 Mbps for $60 a month; the Power 150 has download speeds of up to 1.5 Mbps for $80 per month and the Power 250 offers download speeds of up to 2 Mbps for $110 per month. Specials may be available at time of subscription. You must agree to a 24-month commitment to qualify for the service and have a clear view of the southern sky.
DSL
CenturyLink provides high-speed DSL Internet service, which uses phone line technology, in Kissimmee. You may choose from a basic plan offering speeds of up to 768 Kbps or a plan offering download speeds of up to 10 Mbps. You must have an active land line phone jack but may not have to sign a long-term agreement for service. A credit check is required. Activation and installation fees may apply and vary by plan. High-speed Internet plans with CenturyLink range from $30 per month to about $50 per month, as of June 2011.
Considerations
Have an exact service address before contacting an Internet Service Provider or affiliated reseller for a quote or to establish services. Certain plans, speeds, ISPs, specials and features may not be available at the service address. Activation and installation charges will vary according to service plans. For services that require a commitment or contract, canceling before contract expiration will result in an early termination fee. Read the ISP contract carefully if a commitment is required.
Photo Credits
Medioimages/Photodisc/Photodisc/Getty Images