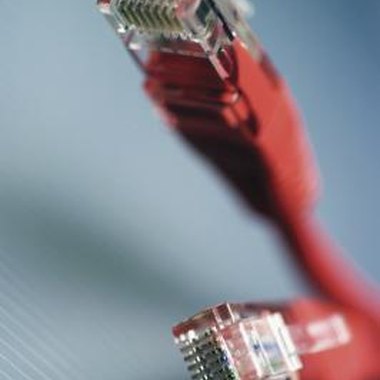 Gloucester County, Virginia, residents may choose from satellite, cable and DSL high-speed Internet. Prices and packages will vary based on the Internet service provider, so determine whether you plan to engage in light Internet surfing and music streaming or frequent, computer-intensive tasks. Self-installation may be available to help reduce setup fees.
DSL
Verizon provides both DSL and FiOS high speed Internet service, although the latter is not available in Gloucester County. Verizon's regular high speed DSL Internet provides customers with speeds of up to 1 Mbps, while the enhanced service provides speeds of up to 15 Mbps. Customer support is available 24 hours a day, seven days a week, and subscribers get free access to ESPN3.com and Verizon Wi-Fi hotspots. Customers must have an active phone line and sign an agreement for service. A credit check may be required.
Cable
Cox Communications provides high-speed cable Internet service in the Gloucester County area. Customers may select a basic package providing high-speed Internet speeds of up to 3 Mbps or opt for the Ultimate plan, providing speeds of up to 50 Mbps. The PowerBoost feature enables faster downloads on select plans. Cox high-speed Internet customers receive access to a free security suite and a Webmail tool that enables them to check Cox email from any standard Web browser.
Satellite
HughesNet provides satellite high-speed Internet service in the Gloucester County area. Customers must have a clear view of the southern sky for service, but an active phone line is not required. Customers may choose from three high-speed Internet plans: Basic, Power 150 and Power 200. The Basic plan has speeds of up to 1 Mbps, up to 1.5 Mbps for the Power 150 and up to 2 Mbps for the Power 200. Customers must agree to a credit check if leasing equipment from the provider. All HughesNet plans require a 24-month commitment.
Considerations
According to an AFP article, consumers payed on average 18 percent less for information and communication technologies in 2010 than they did in 2008. This signifies a reduction in high-speed Internet prices as more consumers gain access to the service. Speak with Internet providers about the additional services they offer with high-speed Internet access so you don't end up paying twice for tools like anti-spam, antivirus and firewall software. Ask about all the fees that you must pay up front for setup and installation of your service.
Photo Credits
Medioimages/Photodisc/Photodisc/Getty Images