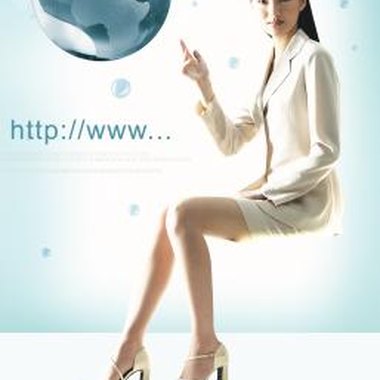 Clara City, a small Minnesota town that's home to roughly 1,500 people, has multiple options for connecting to cyberspace via high-speed Internet. Though service is limited in some spots because of the town's rural location, various companies in the area offer high-speed Internet service through either DSL, cable or satellite technology.
Satellite
If you're in an area of Clara City where you can't find high-speed Internet from cable or DSL, you can still get Internet from a satellite connection. WildBlue Communications and HughesNet are two companies offering satellite service in Clara City. WildBlue in particular boasts of the advantage in choosing satellite by saying all a subscriber needs is the company-provided 26-inch satellite dish and a clear view of the southern sky. HughesNet, as of July 2011, details at least three different Internet plans on its website, ranging from 1 Mbps speed to 2 Mbps.
Cable
Communications giant Comcast has found room for itself in Clara City. The company and its self-acclaimed "lightning-fast" Internet speeds from broadband digital cable connections easily compete with satellite offerings. As of July 2011, Comcast offers high-speed Internet with speeds ranging from 12 to 20 Mbps. The company promotes not just faster speeds but also safe connections. Comcast subscribers receive, at no additional cost, security software that protects computers from viruses and malware.
Cable Competition
Comcast, though, is not the only company in town offering digital cable Internet service. Competitor Mediacom, although not offering the same high speeds that Comcast offers, provides up to 8 Mbps service, as of July 2011. And like Comcast, Mediacom offers package bundles that provide television, phone and high-speed Internet service for a discounted price. Mediacom also offers a high-speed Internet self-installation kit for those who want to avoid the fees for having the service installed professionally.
DSL
And then there's Qwest, which offers high-speed DSL service. While the company admits to limited service in the Clara City area, it does offer up to 7.5 Mbps to those who live in Qwest-serviced areas. The most basic and cheaper Internet speed is 1.5 Mbps. The company also promotes the fact that, like digital cable companies that offer both Internet and phone service, DSL subscribers can surf the Internet and talk on the phone at the same time, since DSL doesn't require an extra phone line for high-speed Internet connection. And like Comcast, Qwest provides virus and malware protection along with Internet service. Look also for the CenturyLink brand if interested in Qwest's service, as CenturyLink evidently partners with Qwest to provide DSL service in Clara City.
Photo Credits
Photos.com/Photos.com/Getty Images