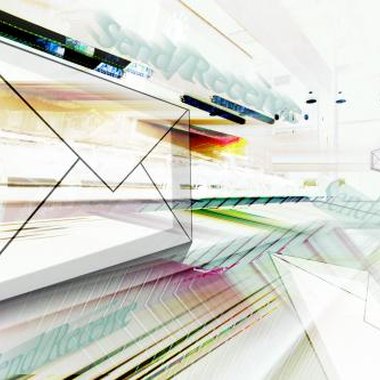 Carthage is a small community in upstate New York, sandwiched between Lake Ontario to the west and the Adirondack Mountains to the east. Fort Drum, home to the U.S. Army 10th Mountain Division, lies just north of town. In addition to relaxation and recreation opportunities, residents and tourists have several providers of high-speed Internet to choose from.
Time Warner Cable
Time Warner Cable offers several cable Internet packages to Carthage residents. For customers on a tight budget, Road Runner Lite provides enough speed for casual Internet use, along with expert technical support and parental controls. Power users can select Road Runner Extreme, with speeds of 30 megabits per second (Mbps) under ideal conditions. Time Warner also offers Wideband Internet in the area. With Wideband, download speeds of 50 Mpbs are not out of the question. All subscriptions come with free security software to ensure safe browsing.
Westelcom
Carthage residents can subscribe to DSL Internet service with Westelcom, a small-market phone and Internet provider. New subscribers can either sign a contract or pay a bit extra on their monthly bill. Westelcom provides anti-virus software and spam protection at no extra charge. Subscribers also receive five email accounts and up to 10 MB of personal web space for storing files or building a website. Technical support staff are available seven days a week to assist with troubleshooting and questions.
AT&T;
AT&T;'s data coverage extends throughout Carthage and surrounding areas. Residents and visitors who like to check their email on the go can purchase a USB modem or LaptopConnect card and access the Internet through AT&T;'s 3G and 4G networks. Several packages are available. A basic 3G plan allows for 3 GB of downloads each month, while a premium plan allows up to 5 GB before extra charges apply. DataConnect subscribers receive free, unlimited access to all of AT&T;'s Wi-Fi hotspots.
WildBlue
WildBlue provides satellite Internet service to Carthage residents who don't have or want access to cable or phone connections. WildBlue only requires a clear view of the sky to function correctly. New subscribers pay an account set-up fee and shipping costs, although installation is free. For the first 12 months of service, subscribers have the luxury of free anti-virus software and spam protection. Top download speeds range from 512 Kbps up to 1.5 megabits per second (Mbps) depending upon the plan. Each plan also establishes a monthly download limit beyond which subscribers will notice a speed reduction.
HughesNet
HughesNet provides satellite Internet service throughout the United States. New subscribers can sign up for one of three service packages. The Basic package allows for 1 Mbps downloads and a daily allowance of 200 MB. The Power 150 package features speeds of 1.5 Mbps, while the Power 200 tops out at 2 Mbps and a limit of 400 MB per day. All HughesNet packages require a 24-month service agreement.
Photo Credits
Hemera Technologies/AbleStock.com/Getty Images