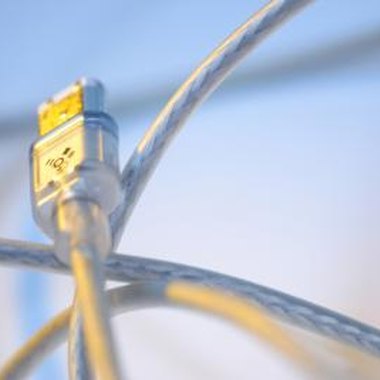 Denver, Colorado has many different options for high-speed Internet access, from residential dial-up to fast T1 business lines. You can choose from small local companies that provide personalized service or large nationally known providers that offer a large range of plans. All of these companies provide technical support and extras like email addresses and Internet security.
Qwest
Qwest offers Denver residents several high-speed Internet choices supported by a fiber-optic network. Their fastest plan offers download speeds of up to 40 Mbps, while their basic plan offers download speeds of up to 1.5 Mbps. Both plans offer a 99.9 percent network reliability rate and wireless networking for up to five different computers. Qwest provides online backup for important documents and free Norton anti-virus. Technical support is offered 24 hours a day by telephone.
Comcast
Comcast serves Denver with an enhanced fiber-optic network and several high-speed Internet options. Their basic Internet plan has speeds up to 12 Mbps, or you can add the Turbo Boost option for speeds up to 15 Mbps. Both plans include up to seven email addresses with 10GB of storage. Comcast provides its customers with security including anti-virus, privacy protection, parental controls and firewall protection. Sports fans will enjoy the ability to watch games on Comcast's exclusive ESPN360 website.
Y.net Solutions
Y.net Solutions offers Denver residents with high-speed Internet access. The company specializes in T1 lines for both residential and business customers. Its plans range from 1 Mbps for residential users to 20 Mbps for heavy-duty business users. All plans include one free VoIP telephone line. Y.net Solutions guarantees its Internet speed with a Service Level Agreement. Installation is free with a four-year service agreement. Y.net Solutions is a local company and offers local technical support.
E.Central
E.Central offers both dial-up and DSL Internet access. DSL access is hundreds of times faster than a 56 Kbps connection and allows you to talk on the phone even when you are online. E.Central provides you with a backup dial-up connection if the DSL line goes down. A slower 56 Kbps dial-up package is also available. Both plans come with three email addresses and unlimited access. Local technical support is available by telephone.
Photo Credits
Hemera Technologies/AbleStock.com/Getty Images