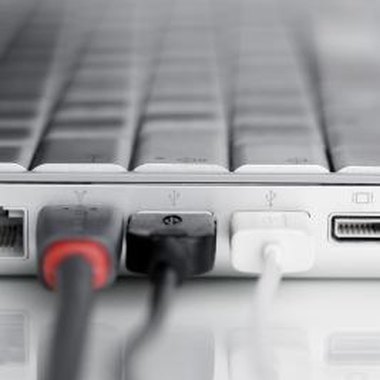 Located on the James River in Botetourt County, Virginia, Eagle Rock is a small, rural community. Comcast provides cable Internet options in much of Eagle Rock. WildBlue and HughesNet high-speed satellite Internet are also available in most locations. Verizon and Ntelos offer mobile broadband connections through data cards in this area. DSL service is available in only a few locations.
Comcast High-Speed Internet
Comcast offers high-speed Internet connections in certain parts of Eagle Rock in addition to their digital cable TV service. Customers in Eagle Rock who have the option to use Comcast digital cable can also take advantage of Comcast's Internet service. Comcast high-speed Internet features speeds between 12Mbps and 20Mbps. These speeds allow you to stream high-definition movies, download music, upload pictures and play games online without experiencing excessive buffering or lag time. Comcast high-speed Internet service includes security software to protect your computer from viruses and malware at no additional charge.
WildBlue High-Speed Satellite Internet
For areas in Eagle Rock that do not have cable service, WildBlue satellite Internet is an option. WildBlue offers a broadband Internet connection to almost every area of the state of Virginia, including rural areas. Eagle Rock residents have access to WildBlue high-speed Internet so long as they have a clear line of site from their house to the southern sky. All WildBlue customers receive a 26" minidish and a modem as part of their order.
HughesNet High-Speed Satellite Internet
Satellite Internet is also available in Eagle Rock through HughesNet High-Speed Internet. HughesNet is a nationwide provider similar to Wildblue. HughesNet service is available to all residents of Eagle Rock so long as they have a clear view of the southern sky. A minidish and satellite modem is included in HughesNet service packages.
Verizon and Ntelos High-Speed Internet
Verizon and Ntelos offer Internet services in Eagle Rock through cellular service data cards. Data cards provide mobile broadband service that can be used where a cellular signal is available. Mobile broadband speeds are typically not as high as cable or satellite, but data cards are a good choice for individuals who do not otherwise have access to the Internet. Cellular data plans and equipment are required to use this service.
Photo Credits
Jupiterimages/Polka Dot/Getty Images