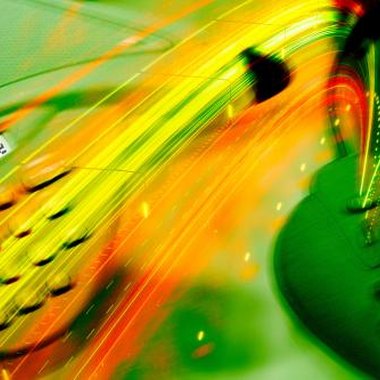 Residents of Midland, Michigan, may enjoy a slower pace of life in this mid-state city, but they still want fast access to the Internet. There are several options for high-speed Internet service with plenty of package options. Many times, residents can bundle all of their high-tech needs in one package from one provider and save money.
Ways to Save
You may be able to save money on high-speed DSL service in Midland by bundling the service with cable or satellite, landline phone service or cellular phone service. Check with your high-speed DSL provider to determine if it offers these packages and ask about any special deals associated with bundling. Make sure to ask about contract requirements or any special deals.
Traditional Route
Traditional phone companies are major providers of high-speed DSL service. In Midland, AT&T; offers several service levels, ranging from basic with Wi-Fi and email at 768 Kbps to an advanced service that includes online gaming and streaming movies and videos at 6.0 Mbps. Costs of these packages vary based on the speed. AT&T; does partner with satellite providers for bundling high-speed DSL, phone and television service.
Another Option
CenturyLink, formerly known to Michigan residents as CenturyTel, is another phone company which offers high-speed DSL packages at varying prices and speeds. Speeds range from 768 Kbps, which will allow users to share pictures, to 10 Mbps to download and stream full-length movies and for online gaming. CenturyLink also provides bundling packages with high-speed DSL, phone and satellite television service.
Ask Questions
Before signing up for high-speed DSL service in Midland, do price comparisons. Call providers and ask for quotes. Talk to friends and neighbors about their high-speed DSL service. Ask about speed and reliability and if they would recommend it. If you are new to Midland, contact the City of Midland offices. City workers will answer questions for new residents and point them in the right direction.
References
Photo Credits
Hemera Technologies/AbleStock.com/Getty Images