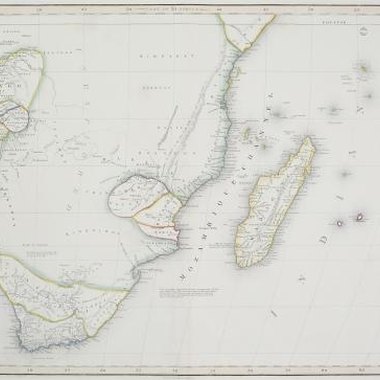 The island republic of Madagascar has been swirling in a vortex of political turmoil since protests erupted and toppled the government in 2009, but the fact that this has done virtually nothing to stem the tide of tourism to the tropical island is indicative of its popularity. Highlights of Madagascar include something for every kind of vacationer, from the gentle naturalist to the outgoing shop-aholic. The biodiversity of Madagascar makes this variation possible.
Package Tours
There are literally hundreds of package tours available for Madagascar and they do have some highlights of Madagascar in common. Both Air Madagascar and Gap Adventures offer outings that include the city of Antananarivo, tours and visits of nature preserves and places like Nosy Be island for divers and snorkelers. A tour may be a wise choice if you are a visitor with a limited time and would like to experience a variety of Madagascar's highlights.
Beaches
Madagascar is a haven for beachcombers and divers. Most of the best beaches don't line the main island, but are offshore next to small islets. Nosy Be is one of the more popular. Another is Ile Aux Nattes, located on the east coast just south of Ile Sainte Marie. The islands of Nosy Be and Nosy Tanikely also have beautiful beaches. During the summer season, you can also watch pods of whales migrate past these areas.
Wildlife
Whether you go to Madagascar with a tour or independently, wildlife needs to be on your itinerary. The story of Madagascar's biodiversity goes back to the dawn of earth's history and the ecosystem of this island remains unique and richly varied. The exotic wildlife of Madagascar includes thousands of birds, fish that viewed as living fossils and the wide-eyed lemur. Deforestation and other types of habitat loss are the current major threats against this already endangered environment.
Antananarivo
The City of a Thousand warriors, the capital of Madagascar lives up to its dramatic name. The history of the city alone hearkens back into mystical antiquity, calling forth the names of ancient kings and sacred hills. The markets, brimming with handicrafts and local food, are what make Antananarivo a highlight of Madagascar. The city is currently home to more than a million people and it's ideal climate, similar to the temperate to warm Mediterranean, makes the city easier for both residents and visitors to enjoy.
Resources
Photo Credits
Hemera Technologies/AbleStock.com/Getty Images