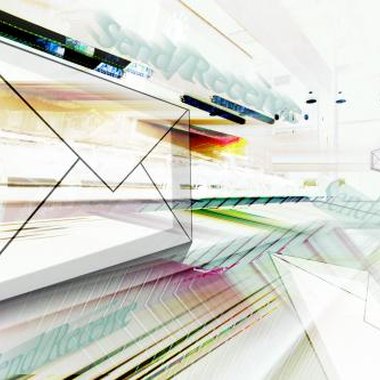 Located in rural southwestern Ohio, Hillsboro is the seat of Highlands County. More than 6,000 people call Hillsboro home. These residents have nearly as much variety in high-speed Internet service providers as a major city like Cincinnati. All of the major broadband technologies are available, from cable and DSL to satellite and wireless.
AT&T;
AT&T; offers DSL high-speed Internet packages to customers in Hillsboro, Ohio. DSL Basic provides for downloads at 768 Kbps, much faster than dial-up Internet. The Elite package, AT&T;'s fastest offering, boosts download speeds to 6 Mbps. DSL is an always-on connection that does not tie up phone lines. New subscribers have the option of foregoing home phone service and bundling their DSL package with wireless service. All DSL customers receive free access to AT&T;'s Wi-Fi network.
Time Warner Cable
For new subscribers in the Hillsboro area, Time Warner Cable offers download speeds of 50 Mbps with Wideband Internet. Wideband service is pricier than other packages, but allows for multitasking by multiple users over a home network. Road Runner Internet provides download speeds of 15 to 20 Mbps. Time Warner Internet packages all come with a free Internet security suite and parental control tools. Subscribers also receive emails accounts with many gigabytes of storage.
Cricket Wireless
Cricket Wireless sells high-speed Internet service throughout Hillsboro. Cricket's technology includes a wireless broadband modem that attaches to your laptop or desktop computer. A central tower relays upstream and downstream data bits. Cricket's Internet packages feature speeds of 1.4 Mbps. Unlike cable or DSL, wireless service includes monthly data allowances. Thresholds of 2.5GB, 5GB and 7.5GB ensure that each subscriber receives a fair share of available bandwidth. Wireless high-speed Internet is a good choice for someone not wanting to be tied down in his home office.
Starband
Starband provides satellite service to anyone in Hillsboro with a clear view of the sky. Installation costs are relatively high, but can be eliminated with a mail-in rebate. Starband sells three service packages: Nova 500, Nova 1000 and Nova 1500. Speeds range from 500 Kbps for the Nova 500 package to 1.5 Mbps for the Nova 1500 package. Starband sets limits on the amount each subscriber can download within a billing cycle. Exceeding those limits will result in a speed reduction.
Resources
Photo Credits
Hemera Technologies/AbleStock.com/Getty Images