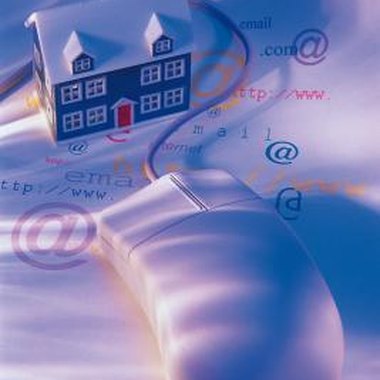 High-speed Internet is available to residents of Winchester, Virginia from both local and national providers offering varying prices and speed ranges. Packages include security software, email accounts with gigabytes of storage and customer support. The national high-speed Internet service providers offer both one- and two-year contracts. For more information about each service, view the companies' websites for telephone contact information.
Comcast
Comcast provides high-speed fiber-optic Internet at download speeds from 1.5 Mbps to 20 Mbps and upload speeds from 364 Kbps to 4 Mbps at varying prices. All the plans include Constant Guard security software with Norton Security Suite, seven email accounts with 10 GB of storage and a 30-day, money-back guarantee. Packages include a one-year service agreement with early cancellation fees.
Verizon
Verizon provides high-speed DSL Internet packages with download speeds from 0.5 Mbps to 15 Mbps at varying prices. Verizon has packages that bundle Internet, phone and television or strictly Internet. Subscribers receive nine email accounts with 10 GB of personal web space. A two-year agreement is required and early cancellation fees exist.
Wave2Net
Wave2Net services the Shenandoah Valley with high-speed broadband Internet at varying prices, which include an installation fee. The speeds offered are three times faster than satellite and 50 times faster than dial-up, according to the company's website. The company is locally owned and operated.
Wild Blue
Wild Blue offers high-speed satellite Internet at download speeds from 512 Kbps to 1.5 Kbps and upload speeds from 128 Kbps to 256 Kbps at a range of prices. Packages include five or 10 email addresses powered by Google with 7 GB of email space. Spam and virus filtering and 24/7 customer tech support are included. Additional equipment and shipping and handling fees are included along with a one-year agreement.
Photo Credits
Comstock/Comstock/Getty Images