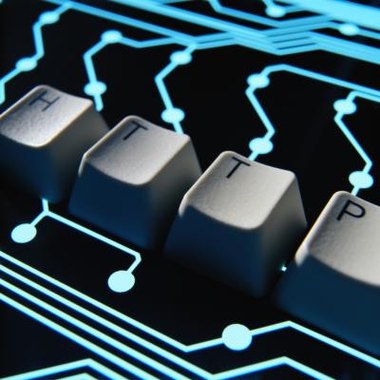 The small town of Wilmington, Ohio lies a short drive away from the cities of Dayton, Columbus and Cincinnati. Both Wilmington College and Southern State Community College operate campuses there. In spite of the small-town atmosphere, Wilmington has plenty of broadband options available. Residents and businesses in Wilmington have several Internet service providers to choose from to help them stay connected.
Verizon
Verizon offers several tiers of high-speed Internet service. For subscribers who only need to check email or browse Web sites, basic high speed Internet fits the bill. With the basic service, users can download at speeds of .5 to 1 Mbps and activate up to nine personal email accounts. High speed Internet Enhanced provides accelerated speeds up to 15 Mbps, enough bandwidth to support online games and home networking. Subscribers also enjoy the benefits of ESPN3, a digital sports network, and the largest on-demand PC game service on the Internet.
Time Warner Cable
Road Runner Internet from Time Warner Cable is available in several packages designed to meet every customer's needs. Road Runner Lite provides enough speed to browse Web pages and bank online. Road Runner Standard allows for file downloading and photo sharing. For those who play online games or watch high-definition streaming video, Road Runner Turbo may be the best choice. Time Warner subscribers receive free Internet security software and parental controls. Cable television subscribers can bundle their Internet service into the same bill, potentially saving money each month.
Cricket Wireless
Cricket sells both cellular phone packages and wireless Internet subscriptions. The entire town of Wilmington falls within Cricket's coverage area. Subscribers must purchase a wireless USB modem to access the Cricket network. Cricket offers three wireless Internet packages based on monthly data allotment rather than download speed. Subscribers will notice a speed reduction should they surpass their monthly allotment. Customers can choose from 2.5 GB, 5 GB and 7.5 GB packages, each with a maximum download speed of 1.4 Mbps.
HughesNet
Satellite Internet service from HughesNet is available everywhere in the United States. Every package comes with free 24/7 technical support. The Basic package features speeds of 1 Mbps and a daily download allowance of 200 MB. For customers needing more speed, the Power 200 package offers speeds up to 2 Mbps and a daily limit of 400 MB. All new HughesNet subscriptions require a 24-month service agreement. Canceling services before completion of the agreement may result in early termination fees.
Resources
Photo Credits
Duncan Smith/Digital Vision/Getty Images