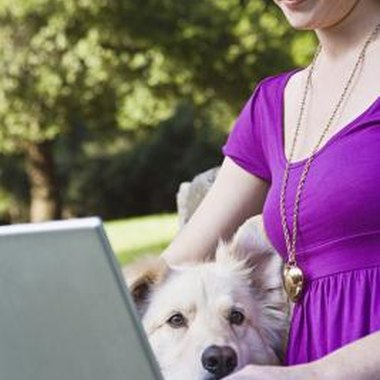 Shelby, North Carolina, is a community of just over 20,000 located between Charlotte and Asheville. Both the Atlantic Ocean and the Appalachian Mountains are relatively close. Shelby residents have many options when it comes to accessing high-speed Internet. Cable, DSL, wireless and satellite providers all sell service packages in the area.
Windstream
DSL Internet travels over copper phone lines without interrupting voice signals. Windstream sells DSL service in Shelby at speeds of 3, 6 and 12Mbps. The 3Mbs package is appropriate for casual browsing, email and downloading. Gamers and movie buffs may require the speedier 12Mbps package. Subscribers who want more services, such as digital home phone, can bundle products together and potentially save money. Windstream also offers Internet security software, online file backup and home networking support, all for a monthly fee.
Comcast
XFINITY Internet from Comcast offers faster speeds than typical DSL. The Performance package advertises downloads at 15Mbps, while Blast! tops out at 20Mbps. At these speeds, online games, high-definition movies and home networks all run seamlessly. ESPN3, a digital, live sports network, is free with all Comcast Internet packages. Comcast also provides a premium security suite for all new subscribers. Bundling cable television and Internet is one strategy to save on monthly bills as well as reduce paperwork.
Cricket
The Cricket broadband network fully covers the city of Shelby. All of Cricket's wireless Internet packages provide download speeds of 1.4Mbps. The difference in plans lies in their allowed usage levels. The Basic plan allow subscribers to download 2.5GB per month, while Premium subscribers can download up to 7.5GB. A small plug and play wireless modem grants access to the network. The freedom of mobile broadband outweighs download allowances for many users.
Starband
Residents of Shelby who don't have access to phone or cable lines can still get high-speed Internet via satellite. Starband satellite Internet is available in three packages. The Nova 500 package allows for downloads at 512Kbps and 5 personal email accounts. The Nova 1000 package offers 1Mbps downloads, while the Nova 1500 package provides peeds of 1.5Mbps. Like most satellite providers, Starband requires a service contract and enforces limits on usage. Installation and equipment fees are zero after mailing in a rebate form.
Resources
Photo Credits
Brand X Pictures/Brand X Pictures/Getty Images