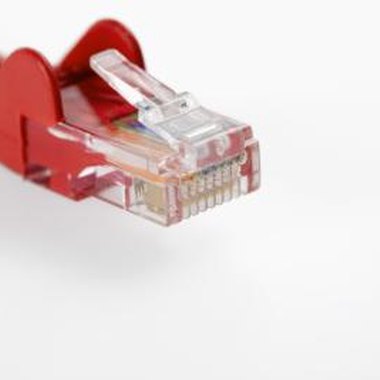 Residents of Santa Fe, New Mexico have a choice of satellite, cable or DSL high speed Internet. Once a decision has been made on the type of high speed Internet service that will be used, subscribers must use the Internet service provider assigned to the region in which their service address falls.
Satellite
WildBlue provides high speed satellite Internet in Santa Fe, New Mexico. Packages range from a basic service with download speeds of up to 512 Kbps to the Pro Package with download speeds of up to 1.5 Mbps. Customers receive free standard installation but must have a clear view of the southern sky. Other perks include free anti-virus and anti-spyware for the first 12 months of service. WildBlue requires a 24-month commitment of all high-speed Internet customers. Monthly fees and taxes are applied to all service plans.
DSL
Residents of Santa Fe, New Mexico may subscribe to DSL high-speed Internet through Qwest. The company provides speeds of up to 1.5 Mbps to subscribers in this region. Qwest high-speed Internet subscribers also receive a suite of security, backup and support services, 24/7 customer support and free Qwest Wi-Fi. The provider touts 99.9 percent network reliability. An active phone line and 24-month agreement are required for service. Services may be canceled within 30 days without incurring any charges. After that, an early termination fee will apply If a subscriber terminates services before expiration of a contract.
Cable
Comcast provides residents of Santa Fe, New Mexico with high speed cable Internet. Customers are not required to sign a contract for service and may choose from several packages. An active phone line is not required for Internet service. Comcast's Blast! plan offers download speeds of up to 20 Mbps and uploads of up to 2 Mbps with PowerBoost, a feature that enables faster data transfers. The Economy plan has download speeds of up to 1.5 Mbps and upload speeds of up to 384 Kbps. Comcast high speed Internet subscribers also get access to Constant Guard, which contains the Norton Security Suite. The provider offers a 30-day money-back guarantee.
Considerations
To get quotes for establishing high speed Internet service at any location, you must have an exact address before contacting an Internet Service Provider or its affiliated resellers. Depending on the address where service is to be established, certain plans, speeds, ISPs, specials and features may not be available. Activation and installation charges vary according to service plans. For services that require a commitment or contract, breaking the agreement will result in an early termination fee. Read the ISP contract carefully if a commitment is required. According to the Rural Mobile and Broadband Alliance, customers considering satellite high-speed Internet should be aware that latency may result in longer delays than cable or wireless Internet when logging into encrypted sites as information must be communicated with a satellite in outer space.
Photo Credits
Polka Dot Images/Polka Dot/Getty Images