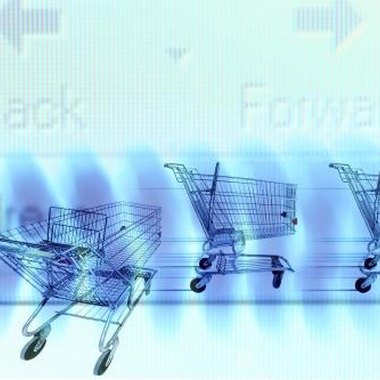 Despite their rural location, the residents of Beaver Dam, Kentucky, have many options for connecting their homes to the World Wide Web. In the past, high-speed Internet was a luxury unavailable to those living off the beaten path. Today, the people of Beaver Dam can select from cable, digital subscriber line (DSL) or satellite Internet providers, bringing the whole world to their doorsteps.
AT&T; DSL
DSL Internet travels over phone lines. Filters attached to the phone jacks separate Internet data signals from voice signals. AT&T;'s FastAccess DSL offers four levels of service. Lite service provides speeds up to 768 Kbps, with McAfee security software added on for a low fee. Casual Web surfing and email are both suitable for these speeds. DSL Xtreme clocks in at 3 Mbps, fast enough for home networking and online gaming. All of AT&T;'s packages come with free Wi-Fi access at thousands of hot spots around the country.
Comcast Cable Internet
XFINITY Internet from Comcast comes in two packages: Performance and Blast! The Performance package offers speeds of 15 Mbps, more than enough for most Internet users. The Blast! package bumps the speeds up to 20 Mbps. XFINITY Internet is useful for downloading music and movies, playing online game and building a home network. Both packages come with a security suite valued at $360, and seven email accounts, each with 10 GB of storage.
Verizon DSL
Verizon's basic high-speed Internet service provides speeds from .5 to 1 Mbps. Customers get nine email accounts and 10 MB of personal Web space for storing files or building a site. Technicians can install a free wireless router, giving you everything you need for a home network. High-speed enhanced Internet offers several levels of speed based on location, ranging all the way to 15 Mbps. At those speeds, online gaming and multimedia applications will run seamlessly.
Insight Cable Internet
Insight Communications sells cable Internet service at speeds of 10, 20, 30 and 50 Mbps. A full security suite is included at no extra charge. Insight also provides the tools to build your own website without needing to learn HTML. The sports network ESPN3 lets customers watch thousands of live games all year long. As with most high-speed Internet services, Insight Cable gives you a constant connection, up to 10 email accounts and the speed to run a home network of computers and devices.
Starband Satellite Internet
Satellite Internet is an appealing alternative to cable or DSL for some users. Starband provides satellite Internet service to Beaver Dam residents with free installation after a mail-in rebate. Service comes in three packages: Nova 500, Nova 1000 and Nova 1500. The Nova 500 package offers speeds up to 512 Kbps, while the Nova 1500 package reaches 1.5 Mbps. For casual browsing, 1.5 Mbps is more than enough. As with many satellite service providers, extremely heavy usage may incur penalties or suspension of service. If downloading and gaming are what you want out of the Internet, then perhaps satellite is not the best choice.
Resources
Photo Credits
Hemera Technologies/AbleStock.com/Getty Images