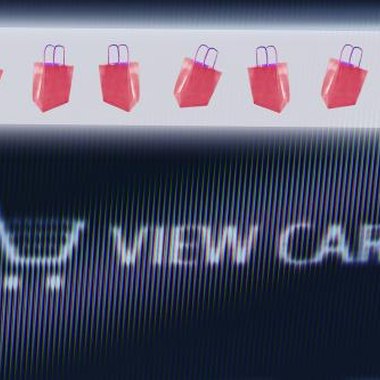 Rogers City, a tourist town in northeast Michigan, sits prettily on Lake Huron. With a local population of just under 3,000, the town's ability to attract visitors is one of the reasons that there are more high-speed Internet options available than in most rural Michigan towns. However, those options are still limited, with satellite dishes being the most likely to be available and fiber optic high-speed access still a dream -- at least at the time of this article's publication.
DSL High-Speed Internet
AT&T; offers a limited number of packages to residents of Rogers City. The four packages available at publication were DSL Elite, DSL Pro, DSL Express and DSL Basic. These offer Internet services ranging in download speed from 768K to 6.0 Mbps. DSL service in Rogers City includes such features as a dynamic IP address, 11 email accounts, a backup dial account and 24/7 live customer phone support. For an additional fee, customers can purchases a wireless gateway, a DSL modem and technician installation. Copper.net is a privately held company that services most addresses in Rogers City, though there are some areas they do not reach. They started as a dial-up company but now offer DSL in limited northern Michigan cities. The DSL service offers five email accounts, 30 hours of backup dial-up service and phone support. Their download speeds vary between 768K and 7.1 Mbps
Satellite High-Speed Internet
HughesNet offers satellite high-speed Internet access in Rogers City and is partnered with Copper.net. Their download speeds range from 1.0 Mbps to 2.0 Mbps. Its services are available to all Rogers City residents, including those who are out of range for other types of high-speed Internet services. HughesNet services come with the installation of a satellite mini-dish, five to 10 email accounts, security software and 24/7 live technical support. It can take up to two weeks from the time you order your service until your dish is installed. WildBlue is another satellite high-speed Internet provider servicing Rogers City. It provides a 26-inch minidish and modem. Download speeds are between 512K and 1.5 Mbps. Wildblue packages include from five to 10 email accounts with up to 7 GB storage each. These services offer fixed satellite services. For mobile services on a boat or RV, Rogers City residents can contact Ground Control, MobilSat or MotoSAT.
Cable High-Speed Internet Access
Comcast bundles its high-speed Internet access with PowerBoost to provide Rogers City residents with download speeds of up to 15 Mbps. Comcast's Internet services also include security suite software, a customizable Internet portal and the ability to bundle Internet with cable and digital voice phone service. Several local cable TV providers also provide Rogers City with cable high-speed Internet access. These include Mediacom, CableOne, SuddenLink and Charter Communications. All of these provide security software and parental controls.
Wireless High-Speed Internet
GlobalNet offers wireless high-speed Internet in Rogers City, Michigan, in addition to its satellite dish service. The service includes free equipment installation, five email addresses, security software, 10 MB of personal web space and toll-free 24/7 tech support. Connection speeds are 3.0 Mbps. Millenicom also services Rogers City with mobile satellite service that might be ideal for boat owners who don't want to be away from their Internet connection. Plans provide anywhere from 5 GB of data transfer per month to unlimited amounts. For three of its four plans, the company leases the device and charges a one-time setup fee. For the fourth plan, users can provide their own device.
Photo Credits
Hemera Technologies/AbleStock.com/Getty Images