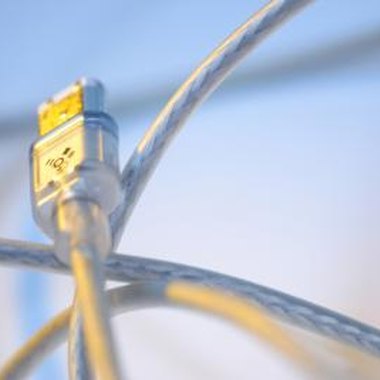 Residents of Pollocksville, North Carolina have access to several high speed Internet providers who provide a variety of plans utilizing cable, DSL and satellite technology. These providers also offer additional features to meet the needs of subscribers. Potential customers should always consider their Internet habits before selecting a provider to best suit their needs.
DSL
CenturyLink (centurylink.com) provides high speed DSL Internet service in Pollocksville, North Carolina. Customers may choose from a basic plan offering speeds of up to 768 Kbps or a plan offering download speeds of up to 10 Mbps. Customers must have an active landline phone and sign a one-year contract to obtain the service. A credit check is also required. Activation and installation fees may apply and vary by plan. CenturyLink has a program in place that provides credits on its services for referrals.
Cable
Time Warner Cable (timewarnercable.com) provides Road Runner high speed Internet service in Pollocksville. Home phone service is not required, nor is any long term commitment. The company offers Road Runner Broadband with download speeds of up to 7 Mbps and a Road Runner Turbo with PowerBoost plan that provides download speeds of up to 10 Mbps. Road Runner customers receive free anti-virus, anti-spam, firewall, web support and parental control services. Activation and installation fees may apply and vary by plan.
Satellite
Residents of Pollocksville may subscribe to high speed satellite Internet service through HughesNet (hughesnet.com) Customers can choose from three high speed Internet plans: Basic, Power 150 and Power 200. Customers can trial the Internet service for 30 days without incurring an early termination fee. Customers may also be charged an activation and installation fee once services have been ordered.
Considerations
Make sure to carefully review any contract provided by an Internet service provider. Not all promotions, discounts and Internet service plans are available in all areas. Activation and installation charges may vary by provider but are generally required. Providers may waive some fees in conjunction with promotions or as a courtesy in some instances.
References
Photo Credits
Hemera Technologies/AbleStock.com/Getty Images