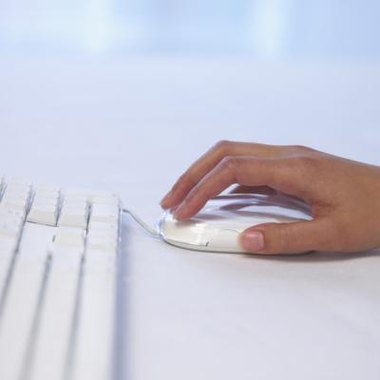 Several companies provide high-speed Internet service in the Victorville, Calif., area. Located in the high desert of Southern California, Victorville is between San Bernardino and Las Vegas. You can email, surf the web, watch videos online, listen to music or stay connected with friends with DSL, cable or a satellite Internet service.
Verizon
No contract is required with Verizon high-speed DSL Internet service. You can choose between two packages for home Internet service. The basic "High Speed Internet" has a fast connection speed, while the "High Speed Internet Enhanced" service lets you search the web at twice the speed as the basic service. Both packages offer 24-hour technical support seven days a week. This service allows you to talk to a tech support staff member to resolve your Internet connection issues without having to navigate through an automated system. Telephone service is required for this type of connection.
Charter Communications
Charter Communications offers five high-speed Internet packages to the Victorville area: Ultra 60, Max, Plus, Express and Lite. Lite is the basic package that lets you surf the web, shop online, email, listen to music and watch movies. All Charter customers get 10 email accounts with a personalized email address. Included with the service is access to ESPN3.com, a sports website that streams video of sporting events. Charter customers can also enjoy the Charter Music feature that lets you download and listen to your favorite songs online.
Time Warner Cable
Time Warner Cable offers Road Runner high-speed Internet. Road Runner customers receive up to 10 email accounts, fast connection speeds and anti-spam, anti-virus and firewall protection as part of the basic broadband package. New customers with children can also add parental controls to their web surfing to limit access or block certain websites for free.
Desert Wireless Internet
Desert Wireless Internet is a local company based in Victorville that provides high-speed Internet access. You do not need a telephone line for an Internet connection. Instead, Desert Wireless installs a small microwave antenna on the outside of your residence. The connection is comparable to both DSL and cable Internet connections. New customers are charged an installation fee and must pay the first month's service charge before the connection is complete. Technical support is available 24 hours a day, seven days a week.
Photo Credits
Burke/Triolo Productions/Brand X Pictures/Getty Images