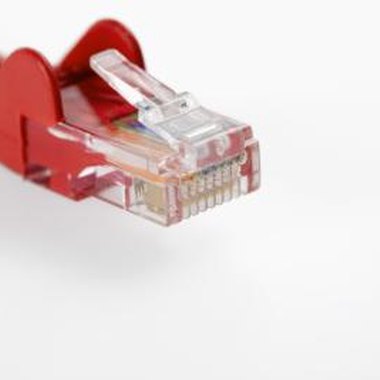 Residents of Monroe County, Ohio have access to satellite, wireless and DSL high-speed Internet services. Prices and packages vary by provider. Subscribers should determine whether they plan on doing basic web surfing or heavy file downloading and other computer-intensive tasks before selecting a plan with an Internet service provider.
Satellite
HughesNet provides satellite high-speed Internet service in the Monroe County area. Customers do not need to have an active phone line for service but a clear view of the southern sky is required. HughesNet provides three high-speed Internet plans: Basic, Power 150 and Power 200. The Basic plan has speeds of up to 1 Mbps, while the Power 150 and Power 200 speeds are up to 1.5 Mbps and 2 Mbps, respectively. Customers must agree to a credit check if leasing equipment from the provider. All HughesNet plans require a 24-month commitment.
Wireless
GMN Tri-County High Speed Wireless Broadband provides high-speed wireless Internet to residents of Monroe County. GMN is federally funded by the USDA Rural Utility Service and provides three levels of service to subscribers: Level I has speeds of up to 256 Kbps, 512 Kbps for Level II and 1 Mbps for Level III. Residents outside of the wireless tower's five-mile radius must purchase a grid to receive signal. Installation charges apply for new service. Customers who upgrade from one level to the next must also pay a fee.
DSL
AT&T; provides U-Verse DSL high-speed Internet access in Monroe County. The provider has an upgraded DSL service that does not require subscription to AT&T;'s phone service or commitment to to a long-term contract. Subscribers must have an active phone jack to receive the DSL connection, however, in this region, subscribers may access download speeds of up to 1.5 Mbps. AT&T; provides U-verse high-speed Internet subscribers with free access to Wi-Fi hot spots and 24/7 customer service. The AT&T; Internet Security Suite includes anti-virus, firewall and file clean-up software and is available to AT&T; high-speed Internet subscribers for a nominal monthly fee.
Considerations
Make sure you have an exact address before contacting an Internet service provider or affiliated reseller of services for quotes to establish high-speed Internet service. Depending on the address where service is to be established, certain plans, speeds, ISPs, specials and features may not be available. Activation and installation charges may vary according to service plans. For services that require a commitment or contract, breaking the agreement before expiration may result in an early termination charge. If an ISP contract is required, read it carefully.
Photo Credits
Polka Dot Images/Polka Dot/Getty Images