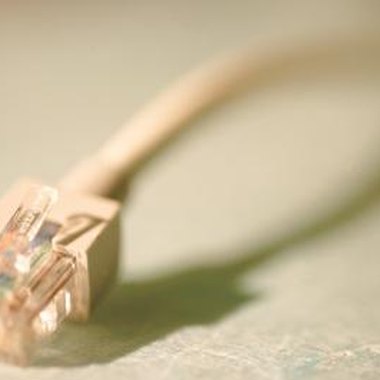 Residents of Marysville, Ohio have several options for high speed Internet through wireless, satellite, cable and DSL providers. Some providers offer high speed services attuned to Internet users who need only basic web surfing and music streaming, while others can support the needs of customers who often perform heavy file downloading and other CPU-intensive activities.
Cable
Time Warner Cable (timewarnercable.com) provides Road Runner Broadband service in Marysville, Ohio. Road Runner Lite provides users with speeds of up to 768 Kbps, Road Runner Basic has speeds of up to 2 Mbps, Road Runner Broadband has speeds of up to 7 Mbps and Road Runner Broadband Turbo has speeds of up to 15 Mbps. Road Runner customers receive free parental controls, antivirus, anti-spam and firewall protection. No contract or landline phone is required for service, but activation and installation fees may apply and vary depending on the package selected.
Satellite
HughesNet (hughesnet.com) provides satellite high speed Internet service in the Marysville, Ohio area. The service uses a satellite dish to send and receive information over the Internet and deliver the signal to your computer via a satellite modem. Customers may choose from three high speed Internet plans: Basic, Power 150 and Power 200. Basic plan users should be able to browse the Internet and stream music with this option, while the Power 150 and Power 200 plans may be a better fit for customers who frequently download large files or use computer intensive applications. HughesNet customers must agree to a 24-month commitment to qualify for the service.
Wireless
Jenco Wireless (jencospeed.net) provides a wireless Internet service in which signals are transmitted from a wireless tower to a wireless unit at the service address. Residential customers experience speeds of up to 1.5 Mbps, which should work well for basic Internet users. This Internet service provider does not require customers to sign a contract. Firewall protection is included in the service.
Considerations
Always have an exact address before contacting an Internet Service Provider (ISP) or affiliated reseller of services for a quote or to establish services. Certain plans, speeds, ISPs, specials and features may not be available at the service address. Activation and installation charges may vary according to service plans. For services that require a commitment or contract, breaking the agreement before expiration may result in a significant charge. Be sure to read the ISP contract carefully if a commitment is required.
References
Photo Credits
John Foxx/Stockbyte/Getty Images