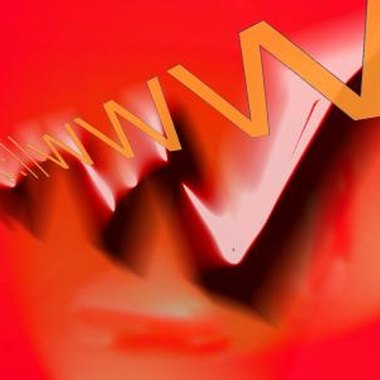 Fort Smith, Arkansas, has been noted in Forbes magazine for having a remarkably low cost of living. Tourists come for the Old West charm, while residents enjoy a robust economy and cultural life. Several Internet service providers also stake their claim in Fort Smith, competing for customers by offering a variety of packages and deals.
Cox
Cox Communications provides cable television and cable Internet in Fort Smith. Packages vary in speed from 3 Mbps for Essential Internet to 55 Mbps for Ultimate Internet. Premier and Ultimate Internet provide enough bandwidth for high-definition movies, online gaming and videoconferencing. Every Cox subscription features access to ESPN3 and thousands of live sporting events each year. Subscribers receive 10 personal email accounts and an Internet security suite from McAfee.
Windstream
Windstream offers DSL Internet service at speeds of 3, 6 and 12 Mbps. Windstream also offers new subscribers one free month of the Basic Security Package, which includes virus protection and online backup of sensitive files. For those with multiple computers or devices, Windstream provides equipment to set up a home network. Customers pay a one-time fee for equipment and installation. Virtual support technicians are ready to assist with connection and networking issues any time of day or night.
AT&T;
DSL Internet service from AT&T; includes free, unlimited Wi-Fi access at all Fort Smith hot-spots. AT&T; offers its DSL service in several packages. DSL Basic provides download speeds of 768 Kbps. McAfee security software is available for a small monthly fee. For customers who need greater bandwidth, DSL Pro and DSL Elite offer 3 and 6 Mbps download speeds, respectively. Subscribers to the Pro or Elite packages receive a free modem or wireless gateway to integrate with their home networks.
Cricket Wireless
Cricket sells wireless Internet access based on monthly usage levels. Packages allow for 2.5, 5 and 7.5 GB of total uploads and downloads through a single billing cycle. Subscribers who exceed their data allotment will notice a decrease in network speeds. All Cricket packages offer a maximum download speed of 1.4 Mbps. To access Cricket's wireless network, subscribers must purchase a wireless USB modem or other wireless-ready device.
HughesNet
Every location in the contiguous United States is eligible for HughesNet satellite Internet service. A mail-in rebate offer can reduce the initial costs associated with HughesNet service. Available packages range in top speed from the 1 Mbps Basic plan to the 2 Mbps Power 200 plan. For subscribers with technical difficulties, live support is available 24/7. HughesNet packages include daily usage limits to help ensure a quality experience for all subscribers. The Basic plan allows for 200 MB of daily usage, while the Power 200 allows for 400 MB.
Photo Credits
Jupiterimages/Photos.com/Getty Images