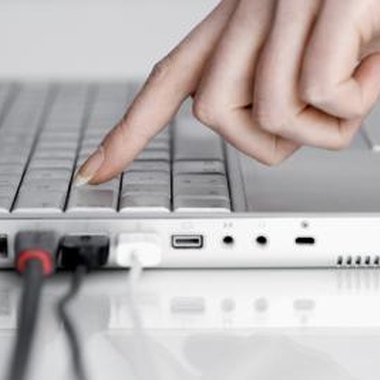 Under California state telecommunications deregulation rules, multiple companies can offer telecom services in the same region, and in Elk Grove, California, there are various companies that sell high-speed Internet service. Each company, however, has differing package options, including different pricing tiers, upload and download speeds, and suites of computer security software.
Clear
Clear is a company that offers 4G wireless high-speed Internet in Elk Grove and the surrounding area. Unlike wired Internet service, Clear's coverage area is similar to that of a cellular phone in that you can access the Internet wherever you can pick up the company's Wi-Fi signal. Clear has multiple service plans which, as of this publication date, begin at $35 a month.
Comcast
Comcast offers high-speed broadband Internet service in Elk Grove, which customers can combine with, or ordered separately from, the company's telephone and cable services. The company has multiple Internet packages that, as of this publication date, start at a promotional offer of $19.99 a month for the first six months of service and includes download speeds of 12 to 15 Mbps as well as seven email addresses and antivirus software.
AT&T;
AT&T; offers five high-speed Internet packages for customers in Elk Grove. The least expensive option, known as the basic Internet package, comes with download speeds of up to 768 Kbps and costs $14.95 a month, as of this publication date. The "express Internet" package, which consists of download speeds of up to 1.25 Mbps, is offered for $14.95 a month for the first 12 months, as is the "pro Internet" package, which has download speeds of up to 3 Mbps. The highest speed option, the "elite Internet" package, has download speeds of up to 6 Mbps and costs $19.95 monthly for the first year.
Frontier Communications
Frontier Communications offers high-speed Internet service starting at $44.99 a month, as of this article's publication date, but also has a bundled services package, which includes phone service and satellite TV in addition to Internet, for a monthly total of $89.87, a savings of $49.99 per month compared to the individual per month costs of the services.
Photo Credits
Jupiterimages/Polka Dot/Getty Images