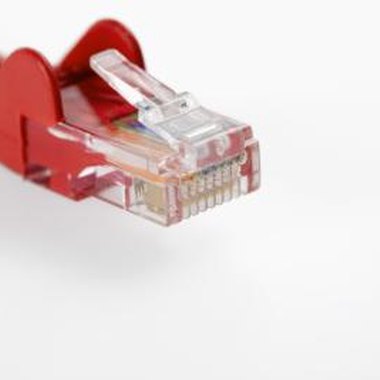 Eau Claire, Wisconsin residents have a choice of high speed Internet providers with options ranging from satellite to cable to DSL. Some providers in Eau Claire require customers to sign a contract while others do not. In most cases, you have the option of installing the required equipment or having a trained technician do this for you.
DSL
PressEnter (pressenter.com) has been in business since 1995 and offers residential customers three plans for high speed Internet access. The most basic offers speeds of up tp 1.5 Mbps, the next level up offers speeds up to 3 Mbps and the fastest offers speeds of up to 6 Mbps. Customers purchase a DSL modem, which can be picked up at the local office or shipped. The service typically requires about two to three days for activation from the time the order is placed.
Cable
Charter Communications (charter.com) provides high speed cable Internet service in Eau Claire, Wisconsin. Charter Internet Lite has speeds of up to 1 Mbps, but Charter also offers high speed Internet packages allowing up to 60 Mbps in some areas. A feature called PowerBoost on some plans provides even faster Internet downloads. All Charter Internet customers receive free security software and access to live games on ESPN3.com. Activation and installation charges vary by plan.
Satellite
WildBlue (wildblue.com) provides high speed satellite Internet in Eau Claire, Wisconsin. Packages range from a basic service with download speeds of up to 512 Kbps to the Pro Package with download speeds of up to 1.5 Mbps. Customers receive free standard installation but must have a clear view of the southern sky. Wildblue requires a 24-month commitment of all high-speed Internet customers. Monthly fees and taxes are applied to all service plans.
Considerations
Before calling for a quote or to establish service, make sure to have the address where service will be required. Not all locations are eligible for advertised speeds, promotions or discounts and only certain Internet service providers are available in specific areas. Activation and installation charges will always vary from provider to provider and sometimes according to service plans. For Internet service providers that require a commitment, read the contract and note early termination fees.
Photo Credits
Polka Dot Images/Polka Dot/Getty Images