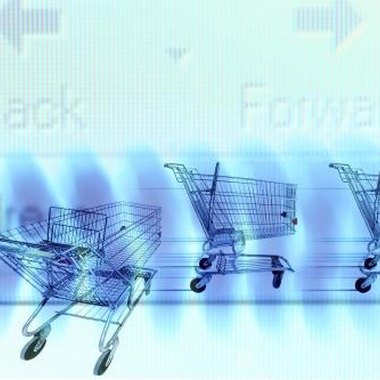 Chesterfield is a small suburban community just south of Richmond, Virginia. A variety of historical and cultural attractions are located throughout the region. Visitors and residents of Chesterfield can access high-speed Internet through a number of providers. Cable, wireless and satellite Internet providers sell a variety of packages that will meet anyone's needs, even those on a tight budget.
Comcast
New subscribers to Comcast cable Internet are eligible for the Performance package, with download speeds of 15 Mbps and 70 GB of email storage. Blast! offers increased speeds of 20 Mbps. For power users, Comcast offers download speeds of 105 Mbps with the Extreme 105 package. Each of Comcast's packages come with Constant Guard Internet security suite. Comcast also includes ESPN3, a digital live sports network, with all of their Internet plans. Customers can choose to combine cable television or digital phone service with their Internet package, a process known as bundling.
AT&T;
DataConnect plans from AT&T; allow subscribers in Chesterfield to access the Internet through a 3G or 4G cellular network. Subscribers receive and install a wireless modem for their laptop or computer. AT&T; bases its packages on data usage limits. A basic plan allows for 3 GB of downloads per month, while a premium plan allows for 5 GB. Overage charges apply when customers exceed their monthly allowance. DataConnect subscribers have free access to all AT&T; hotspots.
Clear
Clear provides wireless Internet access to all of Chesterfield. Customers can choose between several home and mobile packages or bundle them together for total coverage at home or on the go. The 4G Home Basic plan has no limits on usage and offers download speeds of 1.5 Mbps. The 4 G Home plan advertises no preset speed cap. Mobile packages allow high-speed Internet access anywhere within the Clear coverage area. Clear's technology consists of wireless USB modems, meaning you don't need special skills or knowledge to access the Internet.
WildBlue
For Chesterfield residents who don't need cable TV or home phone, satellite Internet from WildBlue offers an alternative to land-based high-speed Internet service. WildBlue sells packages that allow for a variety of speeds, ranging 512 Kbps to 1.5 Mbps. New subscribers pay shipping and handling, equipment lease fees and an account set-up fee. WildBlue includes 12 months of free anti-virus software with new activation. As with most satellite Internet services, WildBlue sets limits on monthly downloads. If you surpass your allowance, your download speeds will be reduced temporarily.
Resources
Photo Credits
Hemera Technologies/AbleStock.com/Getty Images