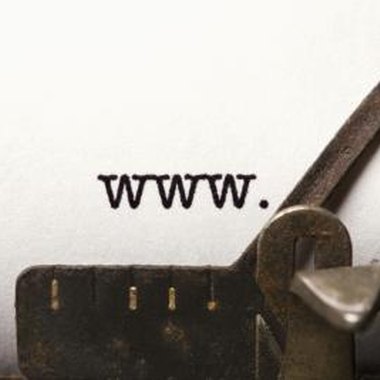 Cedar Creek is small community southeast of Austin, Texas. Located at the junction of two roadways, the inattentive traveler might drive through the town without realizing it. In spite of the town's low profile, Cedar Creek's residents have several high-speed Internet service providers to choose from. Every type of Internet connection technology is available, from cable to DSL to satellite.
AT&T;
AT&T; offers high-speed DSL Internet service that ranges in speed from 768 kilobits per second (Kbps) up to 6 megabits per second (Mbps). Subscribers to the Elite package receive a free wireless gateway or router as of June 2011. All packages come with the option to purchase McAfee Internet security software. AT&T; also offers U-verse Internet, which travels over fiber optic cables. U-verse speeds can reach 24 Mbps, fast enough for videoconferencing and streaming high-definition video. AT&T; DSL and U-verse subscribers can access any AT&T; wireless hotspot free of charge.
Time Warner Cable
Time Warner Cable offers Cedar Creek residents Wideband Internet at speeds up to 50 Mbps. If that level of speed is unnecessary or too expensive, Road Runner Internet may be more suitable. Road Runner provides speeds between 15 Mbps and 20 Mbps, along with expert technical support. All Time Warner Cable subscribers also have the benefits of free parental controls and a free Internet security program. Cable Internet from Time Warner is an "always on" connection with no usage limits or overage charges.
Cricket Wireless
Wireless high-speed Internet is available from Cricket everywhere in Cedar Creek. The geography of south Texas means that wireless signals travel mostly unobstructed. Cricket sells plans based on data usage. The Basic plan comes with a monthly allotment of 2.5 gigabytes. The Premium plan offers up to 7.5 GB of monthly usage. All of Cricket's plans offer the same maximum download speed of 1.4 Mbps.
HughesNet
HughesNet provides satellite Internet service anywhere in the country, as long as the location has a clear view of the southern sky. The Basic package allows for speeds of 1 Mbps and a daily download limit of 200 MB. Subscribers receive five email accounts and 24/7 technical support. Those who demand higher service levels can sign up for the Power 200 package, with top speeds of 2 Mbps and a daily allowance of 400 MB. As of June 2011, new subscribers were eligible for rebates that can reduce the start-up costs.
Photo Credits
Jupiterimages/Comstock/Getty Images