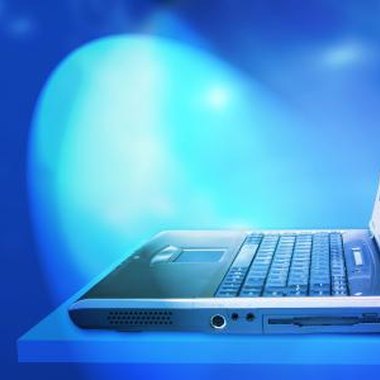 Residents of Keithville, the small, unincorporated community in northwest Louisiana, can choose between several different Internet providers and packages that vary by speed and price. Comcast offers Internet service as part of bundle with cable television and telephone, while EarthLink and AT&T; offer Internet-only options.
AT&T;
AT&T; offers DSL service for businesses and residences in Keithville for $20 a month with no activation fee and no term commitment, as of the time of publication. The AT&T; plan offers 678 Kbps download capability and 128 Kbps upload capability, 10 times faster than dial-up service, according to the company's website. AT&T; DSL requires Windows XP or higher, or Mac OS X 10.3 or higher to work. You can install the equipment yourself, meaning you won't have to spend time scheduling an appointment.
EarthLink
EarthLink offers 6 Mbps cable Internet, which the company claims can download 15 three MB songs in a single minute. The company offers service for $30 a month for the first six months, with the price jumping to $46 per month thereafter. With its Internet service, the company offers free virus and spyware protection and dial up use for whenever you're away from home.
Comcast
Comcast offers Xfinity high speed Internet as part of its Triple Play packages, which include television and phone service. While the packages offer savings ($150 to $200 a month for the three services, depending on which plan you select), it requires you to get all three pieces, even if you just want the Internet. Comcast's packages offer 15 to 20 Mbps Internet service, which allows for easy downloading and streaming video.
Considerations
Comcast offers specials, including rebate cards, for those willing to sign two-year service contracts. Though it might be the cheapest option, a one or two year contract may not be the best choice if you plan to move soon. AT&T; and Earthlink do not require term contracts when you sign up for service. If you plan to use phone, TV and Internet service, a bundle package offered by Comcast, which run from $150 to $200, might be a great idea, but you also don't want to pay for services you won't use.
Photo Credits
Jupiterimages/Photos.com/Getty Images