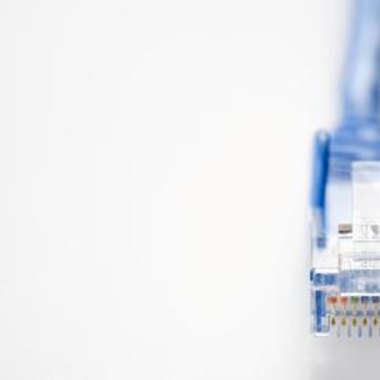 High-speed Internet is available in Bahama, North Carolina through satellite, cable and wireless technologies. Residents may choose from multiple plans, depending on budget and Internet usage. When evaluating providers, be aware that not all plans and promotions may be available to you. You will always need to provide an Internet service provider or reseller with the address where you need service so a proper quote can be provided to you.
Satellite
Residents of Bahama, North Carolina can subscribe to high-speed satellite Internet through HughesNet or WildBlue. Both providers require a 24-month commitment and subscribers are required to have a clear view of the southern sky. Plans will possess speeds of up to 2 Mbps, depending on the provider you choose. Subscribers should be aware that as of June 2011, satellite technology still suffers from latency, which causes delays in processing some Internet requests. Adverse weather conditions may also interfere with service.
Cable
Bahama, North Carolina residents can subscribe to high-speed cable Internet through Time Warner Cable. Road Runner is the name of the high-speed Internet service and subscribers can access speeds of up to 50 Mbps, depending on the plan selected. Time Warner Cable will allow you to bundle your high-speed cable Internet with a digital home phone and cable TV service on one bill, for one fixed price. Additional features include an Internet security suite, PowerBoost for faster downloads and parental controls to keep kids safe on the Internet. New subscribers must agree to a credit check to establish service.
Wireless
Verizon Wireless provides high-speed wireless Internet service in Bahama, North Carolina. Residents may access download speeds between 5 Mbps and 12 Mbps with Verizon's mobile devices. You may use your mobile hotspot at home or on the go. Most are designed to allow you and up to four other people to connect to the device simultaneously. You may opt for a prepaid plan or sign a long-term agreement. Plans come with varying data limit restrictions. A credit check may be required to establish service and other fees may apply.
Considerations
Before selecting an Internet service provider, make yourself familiar with each provider's terms of service. Know whether 24/7 customer service is provided and what the maximum download and upload speeds are. Always ask providers if the rates being quoted for plans are promotional or regular. Many providers will entice you with promotional rates that roll to higher regular rates after six or 12 months. While promotional rates can save you considerable money, you'll want to know when the promotion expires and what to expect afterwards. You should also find out what features are included. If you're paying monthly for anti-virus software or about to renew a subscription, you can put some money back in your pocket if this is already included in your high-speed Internet package.
Photo Credits
Jupiterimages/Polka Dot/Getty Images