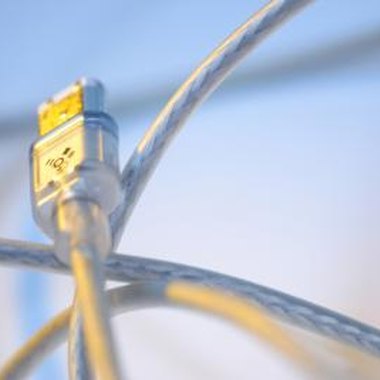 Atascosa is an unincorporated community on the outskirts of San Antonio that has only 47 businesses and 300 people, according to the Texas State Historical Association. However, while it may be difficult getting Internet providers in the land that means "boggy" in Spanish, it's not impossible. Here are some choices for high-speed Internet in Atascosa to evaluate.
Wild Blue Internet
Satellite Internet provider Wild Blue allows Atascosa residents to receive a relatively high-speed connection. Wild Blue offers a satellite Internet connection that is certainly not as fast as traditional broadband Internet like cable or DSL, but it is a good deal faster than dial-up modems. Wild Blue offers three high-speed Internet packages for rural Internet customers. As of June 2011, the cheapest package includes a download speed of at least 512 kilobytes per second for $50. Wild Blue's one time, account set-up fee is $150.
HughesNet
HughesNet, a satellite Internet satellite provider and competitor of Wild Blue, offers inexpensive Internet options and large download allowances for rural residents. The company offers three types of Internet plans for Atascosa residents to choose from -- basic, power 150 and power 200. The June 2011 cost for 1.0 Mbps with HughesNet was $40 a month. According to HughesNet, customers get 200 MB a day, which works out to 6,000 MB per month. Each account comes with at least five email addresses with a storage space of 2 Gigabytes a piece.
Comcast Through Xfinity
Comcast Internet is available to Atascosa residents through Xfinity, an authorized Comcast dealer. Residents who decide to use Comcast for their Internet service provider can experience the company's signature PowerBoost download system. Residents can download music and games in speeds up to 15 Mbps, which Comcast contends is four to eight times faster than DSL, dial-up and satellite. As of June 2011, the cost for the basic Internet plan with Comcast is $20 per month for the first 6 months of service.
EVDO
Evolution-Data Optimized, or EVDO, is just a fancy way of referring to getting Internet access from a cell-phone tower. For example, according to Cell Reception, Verizon, AT&T; and Sprint have a tower in Atascosa. Therefore, EVDO allows residents to chime into the Internet cell phone plans offered by the providers. The resident will have to look into the cell phone Internet options because they vary from provider to provider. Most of these plans are cheaper, especially when the Atascosa resident bundles them in with an existing wireless plan.
Photo Credits
Hemera Technologies/AbleStock.com/Getty Images