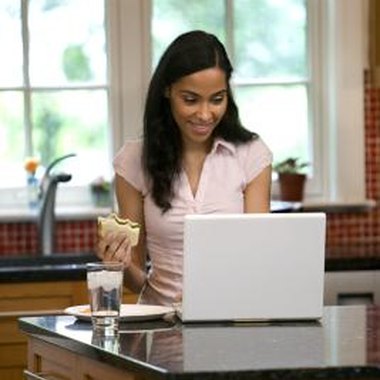 With over 23 million subscribers in United States and Canada alone, Netflix has become the largest subscription service for movies and television shows. For the most basic package, customers can watch streaming video from selected old and new titles instantly on their laptops. With the Microsoft SilverLight software, which is free to download for Netflix subscribers, you can receive high-definition content from any HD-capable laptop.
Step

1
Turn on your laptop computer and launch an Internet web browser of your choice. Go to the Netflix website (netflix.com) and log in to your account by typing your email address and password into the spaces provided underneath the "Member Sign In" section.
Step

2
Click on the "Watch Instantly" tab underneath the Netflix logo. In the submenu underneath the "Watch Instantly" tab, you can choose instant streaming content by genre, new arrivals or Starz Play.
Step

3
Select a movie or show you want to watch by left-clicking the thumbnail image of the video. If this is your first time streaming instantly from your laptop, Netflix will ask you to download the SilverLight player. Click the "Yes" button when prompted, and installation of SilverLight will begin. After the installation, the page will refresh and your video content will begin to play automatically in high-definition.
Resources
Photo Credits
David Sacks/Lifesize/Getty Images