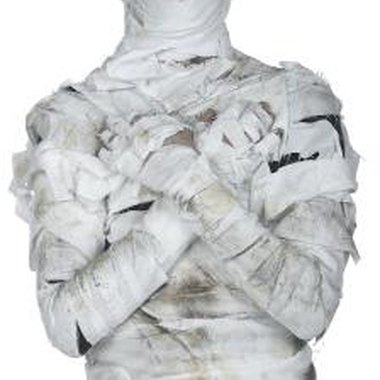 The Haunted Trails is a popular, seasonal amusement park in Houston, Texas, catering to those looking to give themselves a good scare in the month approaching Halloween. This fear factory has a strong following and elaborate design, and is part of a larger collection of haunted, ghostly attractions in the Houston area.
The Haunted Trails
The Haunted Trails is located in north Houston, and makes use of nearby forest to give visitors an authentic, frightening adventure. The staff makes every effort to present a terrifying, convincing experience to trail walkers, often using a story to guide the adventure. In 2010, the resurrection of "Killer Jack Casey" was the central theme of the adventure.
Visiting Haunted Trails
The Haunted Trails begins its operations the first weekend in October. The park is open Friday through Sunday for the first three weeks of the month. As Halloween approaches, hours expand to include the latter part of the week, staying open for much of the week preceding the holiday. The Haunted Trails doors open at 8 p.m., and remain open until 12:30 a.m. on weekend nights and 11:30 p.m. on weekdays. Although there is no age limit to visit the Haunted Trails, parents are encouraged to only bring youngsters who can handle an elaborate, scary fantasy world.
Nearby Haunted Houses
Houston has a long tradition of haunted houses, and The Haunted Trails is not your only opportunity to feel the rush of terror in October. Phobia is a long-standing haunted park featuring eight separate haunted houses on a single property. Nightmare on the Bayou is another seasonal haunted site worth visiting. Located close to both the bayou and Houston's oldest graveyard, Nightmare on the Bayou boasts real ghosts, in addition to talented performers. Both haunted theme parks maintain similar hours and seasons as The Haunted Trails.
Nearby Haunted Sites
Houston's obsession with ghostly hauntings expands well beyond elaborate theme parks, as there are sites throughout the city with colorful paranormal histories. Visits to these sites carry particular gravity and fright potential, as history and experience with the world beyond the grave is taken quite seriously by some locals. Several local cemeteries have been shown to have some paranormal activity, including Woodlawn Cemetery, in west Houston, and Glenwood Cemetery near downtown. Strange orbs of light have been observed in several local parks and wooded areas, spurring speculation that there is some haunting activity. Bear Creek Park is one such place, and the darkness is enhanced by the suburban location and obscure, hidden cemetery.
Photo Credits
NA/PhotoObjects.net/Getty Images