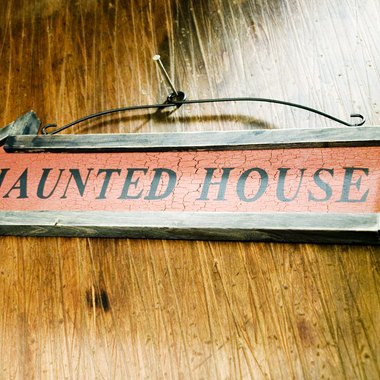 Moundsville, West Virginia is a city located in the northern panhandle of the state. The city was named for Native American burial mounds built in the area centuries ago. The city and the surrounding areas are home to haunted houses that seek to scare visitors during the Halloween season.
West Virginia Penitentiary
The former West Virginia Penitentiary (WVPenTours.com) is located in Moundsville and it features spooky Gothic architecture. The site is believed to be haunted and the penitentiary offers tours from April through November. Tours of the penitentiary include demonstrations of hangings and electric chair executions, prisoner-made weapons and a tour of the area where dangerous criminals were kept in lock-down. Ghost hunts and night tours are available by appointment, while the penitentiary becomes a "Dungeon of Horrors" for the Halloween season. The penitentiary offers tours hourly between 11 a.m. and 4 p.m. Tuesday through Sunday.
Foggy Bottom's Festival of Fright
The Foggy Bottom Family Fun Center, located in Wheeling about 14 miles from Moundsville, hosts a "Festival of Fright" (festivaloffright.net) every fall. The haunted attraction is on the site of a 140-year-old farm and utilizes its buildings. The facility also features a cafe and indoor restrooms and there is a mini-golf site. The Festival of Fright is open in October from dusk to midnight on Fridays and Saturdays and from dusk to 10 p.m. on Sundays.
Wells Township Haunted House
The Wells Township Haunted House (wellstownshiphauntedhouse.com) is located across the border in Brilliant, Ohio, about 30 miles from Moundsville. The haunted house is more than 170 years old. The attraction aims to scare adult visitors and children under 12 are advised to visit at their own risk. The haunted house is open from 7 to 11:30 p.m. on Fridays and Saturdays in September and October. "Lights on" tours are available for groups of children by appointment.
Castle Blood
Castle Blood (castleblood.com) is located in Beallsville, Pennsylvania, about 58 miles from Moundsville. The haunted house features special effects and interactive creatures. It may be too scary for children, so daylight tours have been added for young horror fans. Food and drinks are also available for visitors. Tours are held in the evenings on Fridays, Saturdays and Sundays in October, while daylight tours are available on Sunday afternoons.
Photo Credits
Jupiterimages/liquidlibrary/Getty Images