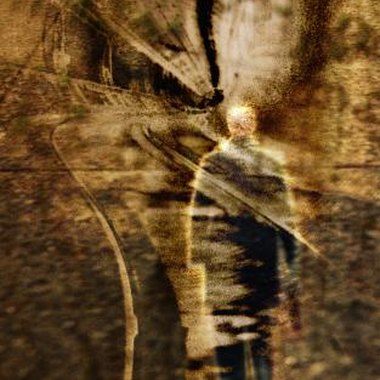 Those interested in haunted locations and study of the paranormal will find a wealth of opportunities in Lewis County, Washington. The county, which is located in the southwestern part of the state, is home to homes, cemeteries and structures that are said to be haunted by the spirits of those who have long since departed.
Lewis County Historical Museum
Located in the heart of Chehalis, the Lewis County Historical Museum has been the subject of intense investigation by paranormal research groups such as Paranormal Investigations of Historic America (PIHA). The museum, which is housed in a Northern Pacific Railway Depot built in 1912, is said to be haunted by the spirits of two men and one Native American woman, each of whom have allegedly appeared to guests of the museum as well as various members of the museum's staff before mysteriously disappearing again into thin air.
Frosty's Saloon
Dating back to the year 1901, Frosty's Saloon and Grill is a hot spot for paranormal investigations and is said to be haunted by the spirit of a logger who was a frequent guest of the establishment. Employees of the restaurant, which is located in the village of Napivine, claim to have seen the image of an elderly man dressed in traditional logging attire sitting at the bar. Employees claim to have heard evidence of the haunting in the form of EVP (electric voice phenomenon) audiotapes. Spirit voices are not detectible to the human ear and must be recorded by special equipment.
The Steps
Located in the village of Chehalis, the ruins of an old school building partially destroyed by fire is said to be haunted by the ghosts of children. The former elementary school, known as The Steps, was set afire by an unknown perpetrator while children were trapped inside. Individuals who have visited the ruins report seeing the ghost of a small boy playing with a wagon and the sounds of children's laughter emanating from the building.
Brenson's Hollow
Brenson's Hollow, originally the site of a home owned by the Snow Family, is located in the town of Winlock. The Snow Cemetery has been the subject of multiple paranormal investigations by the Lower Columbia Paranormal Investigation Team (lcpit.net) and investigators who have observed the cemetery at night claim to have seen a series of ghostly apparitions and heard the sound of unexplained noises and voices. The cemetery and its surrounding grounds are also the site in which a large, Bigfoot-like monster is said to have been seen.
Photo Credits
Chad Baker/Ryan McVay/Photodisc/Getty Images