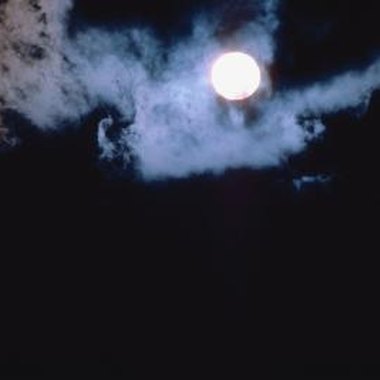 The Charm City isn't so charming at Halloween. If you're looking for haunted attractions in and around Baltimore, Maryland, you have some good options. Visitors come to Maryland for cutting-edge, thrilling haunted attractions every year. So if you're looking to get scared silly, visit one of Baltimore's many haunted attractions. But be careful what you wish for ...
Bennett's Curse
Bennett's Curse has gained a reputation as one of the scariest Halloween events in the country. Located in Jessup, Maryland, Bennett's Curse is committed to put Maryland on the map for high-quality, creepy haunted house entertainment. The House of Vampyres and Sanctuary of Insanity promise to be among the most cutting-edge haunted attractions ever seen by its visitors.
Creepywoods Haunted Forest
Sixteen miles from Baltimore in Bradshaw, Maryland, is Creepywoods Haunted Forest. Based on the story of the "Death Cult," a fictional cult that experimented with dark and evil forces during Maryland's colonial days, the haunted attraction features ghastly undead creatures, people who were brought back to life -- more or less -- because of the Death Cult's experimentations. You can also find haunted trees and other frightening discoveries within the forest. Creepywoods is open weekly every October.
MICA Haunted House
Present by the Maryland Institute College of Art in Baltimore, the college's Haunted House club hosts the MICA Haunted House every year. It takes place on All Hallow's Eve as well as Halloween night. MICA Haunted House is what happens when artistically gifted students collide with the creepy macabre celebration that is Halloween.
Timonium Scaregrounds
Lutherville-Timonium, Maryland, located 15 miles from Baltimore, is home to the Timonium fairgrounds. Ever year in October, the Timonium Fairgrounds become the Timonium Scaregrounds. The event lasts two days and features plenty of creepy, spooky characters to make your Halloween worthwhile.
Photo Credits
Jupiterimages/Photos.com/Getty Images