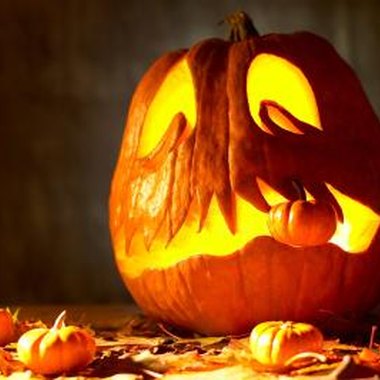 West Hollywood organizes an engaging and innovative Halloween parade that combines Halloween fun with the Halloween tradition of superstition and fright. In ancient times, Celts lit bonfires and dressed in costumes to ward off evil spirits. These practices influence many of the customs of today's Halloween celebrations. Residents and visitors to Southern California include these traditions when they usher in the winter season with enjoyable Halloween festivities.
Overview of West Hollywood Parade
Locals refer to the West Hollywood Halloween Carnival as "The Parade," a huge blow-out event that provides Southern Californians and visitors with a wild, crazy and outrageous Halloween community celebration. Parade officials estimate that half a million people come to West Hollywood, 8 minutes away from Hollywood, to participate or observe the West Hollywood Halloween event.
Not for Kids
The parade centers around the participants' costume which range from elaborate and artistic to minimal (think "nude" with a strategically-placed item or two). Costumes include sexually-explicit images. Vendors serve alcohol at the parade and many participants and observers drink freely. These characteristics should warn parents that the parade is not a child-friendly event.
Carnival Events
Entrance to the West Hollywood Halloween Costume Carnival is free. The carnival also includes lead-up events which include a a pet costume contest, a youth carnival, pumpkin carving contests, "Drag Races" which feature competitive relay races for people dressed in drag (with stiletto heels) and more.
Event Details
The carnival starts at 6 p.m. on Halloween and continues until midnight. The parade takes place is between La Peer Drive on Santa Monica Boulevard and "Route 66," La Cienega Boulevard, in West Hollywood.
Photo Credits
Hemera Technologies/Photos.com/Getty Images