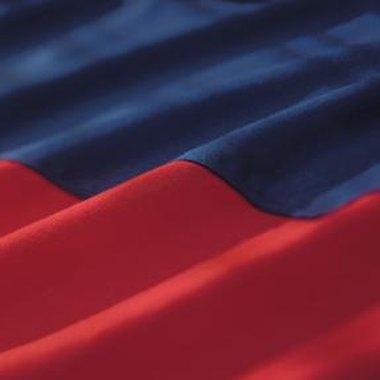 Outside of Haiti, New York City has the largest population of Haitians and Haitian descendants in the world. Brooklyn has especially large communities of Haitians, due to the area's support of the Catholic Church and the availability of low-cost housing in the 1960s and '70s, when a large wave of Haitian immigration into the city occurred. It makes a great location to host events celebrating Haitian heritage.
About Haitian Flag Day
Haitian Flag Day is typically celebrated each year on May 18. Many Haitians take great pride in flying the Haitian flag on that day to honor the island's fight against slavery, as well as its victory against England, France and Spain in gaining independence. The Haitian flag stands as the most notable symbol of Haitian freedom. For Haitians living outside of Haiti, Haitian Flag Day is a day to remember, honor, and celebrate their home country.
About the Parade
The Haitian Flag Day parade in May takes place on Nostrand Avenue in Brooklyn. Haitian flags fly high on floats that make their way down the avenue through the crowds that line the street, with many people carrying flags themselves or wearing flag-themed apparel. Island music pumps from the speakers of cars, enticing the crowds to follow behind the parade and dance their way to the after-party.
The After Party
The parade ends when it reaches the stage set up on Nostrand Avenue, between Foster and Farragut avenues. Here, both the American and Haitian national anthems are sung, before several speakers take the stage to discuss Haitian heritage. After the speakers, a concert begins, featuring a live carnival, compas, hip-hop and reggae music. Between bands, a DJ spins music in the same genres. Often, the crowds are having so much fun that the event lasts longer than planned, as people linger in the street.
Other Flag Day Events
The party doesn't have to stop when the Brooklyn parade and after-party ends. There are multiple Haitian Flag Day celebrations throughout New York City. City Hall in Manhattan hosts a Haitian Flag Day event at which prominent citizens speak and Haitian musicians perform. There is also an art exhibit at the event, and Haitian food is served. Another event is hosted by the New York City Council at Sacred Heart Roman Catholic Church in Cambria Heights in Queens. This event is free and features performances by Haitian musicians and dancers.
Photo Credits
Stockbyte/Stockbyte/Getty Images