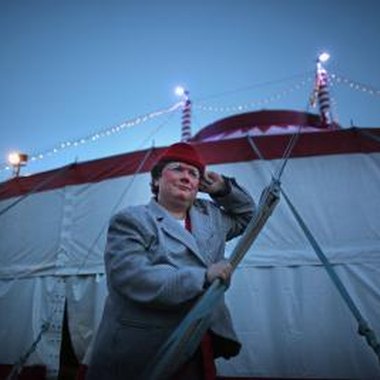 Known as the "City of Festivals," Milwaukee, Wisconsin, has a reputation for staging some spectacular celebrations. This includes the annual Summerfest and Trainfest festivals, and another events the city has hosted: the Great Circus Parade. This colorful cavalcade and show pays tribute to the great American circus and provides some great entertainment for watching spectators.
History
The history of circus parades dates back to the heyday of the American circus in the late 19th century. A circus entering a town staged a street parade of its acts, with the aim of encouraging residents to attend. While circus parades largely died out during the first half of the 20th century, the first director of Circus World (circusworld.wisconsinhistory.org) in Wisconsin, Charles "Chappie" Fox, envisaged their return. He, along with Wilbur and David Deppe, collected original circus wagons, gained sponsorship and arranged the first Great Circus Parade in Milwaukee. This took place in 1963 and became an annual event in the city until 1973. The Great Circus Parade made a return in 1980, and until 2005 took place annually, rotating between Milwaukee and Baraboo in Wisconsin, as well as Chicago. Milwaukee staged the last parade in 2009, although the future of the event remains unclear at present.
Parade Sights
The Great Circus Parade recreated the great street celebrations of the golden age of circus entertainment, with the event providing spectators with a two-hour cavalcade of traditional circus sights and acts. These acts included original horse-drawn circus wagons, marching bands, clowns, jugglers and stilt-walkers. Onlookers saw many traditional circus animals passing by, such as elephants, horses, giraffes and tigers.
Festival
The Great Circus Parade also typically staged a festival as a prelude to the parade. This usually took place over a few days, with a park in the city hosting the parade set up in a traditional circus style. Visitors had the chance to get a close-up view of the circus wagons, animals and performers taking part in the parade. The festival grounds also had traditional "Big Top" circus tents erected, where visitors watched many of the acts put on a performance. In 2009, Milwaukee County's Veteran's Memorial Park staged a four-day festival in the run up to the parade.
Circus World
While the staging of future Great Circus Parades remains unclear at present, the driving force behind the event, Circus World, still provides an opportunity for anyone in Wisconsin to get a taste for the traditional American circus. The facility is home to a museum dedicated to circus history, which features exhibits of traditional circus memorabilia like classic posters, sideshow banners, carriages and performers outfits. Circus World also has a Hippodrome where visitors watch world-class circus performers put on the "Best of the Big Top Show." Other events staged at Circus World during the year include the Circus of Chefs festival and Buffalo Bill's Wild West Show.
Photo Credits
Christopher Furlong/Getty Images News/Getty Images