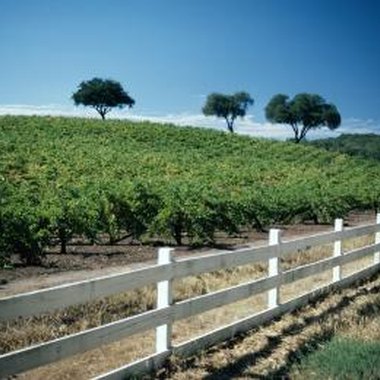 When summer's gone and the weather cools, don't put your suitcase back into the attic just yet. The world -- and even the United States -- is full of options for a thrilling fall vacation. You may not be able to head to the beach, but you can experience the fall vacation of a lifetime in myriad places around the globe.
North America
The Great Smoky Mountains are ideal for an outdoor enthusiast's fall vacation. It has hundreds of thousands of acres with waterfalls, trails and wildlife. If you prefer a more civilized thrill, check out Napa Valley, home to some of the country loveliest natural scenery and best vineyards. Don't forget New York City; when the sweltering summer heat is gone, the power and excitement of the city remain. New York's cultural season reopens in the fall, making it a good place to visit if you enjoy the thrill of the arts.
Europe
Pack your prettiest scarf and head to Provence, France. The region is free of tourists after the summer and is bounded by the Mediterranean on one side and the Alps on the other, so take your pick of water sports or extreme hiking. You could also try Florence, Italy, one of the most important cities in world history and still home to some of the most thrilling and beautiful art in the world. Don't forget Munich, home of Germany's annual Oktoberfest in September and packed with many of Europe's best nightclubs, historical sites and museums.
Asia and the Middle East
In the mild fall weather of Shanghai, China, you can shop along China's most popular shopping street, Nanjing Lu, and experience the dramatic juxtaposition of East and West; traditional Chinese architecture and Westernized cathedrals and skyscrapers make it a thrilling destination, especially for history lovers. You could also try the cities of India, where you can see elephants and tigers in the state park and sample Bollywood and Darjeeling tea. Dubai, the most glamorous city in the Middle East, is thrillingly posh and home to the world's only seven-star hotel which may leave you starstruck. In Tel Aviv, which has pristine Mediterranean beaches, the art and cuisine are some of the world's finest.
South America
North America's fall is South America's spring, and the temperatures are mild and pleasant. It doesn't get much more thrilling than a boat ride up the Peruvian Amazon or a multi-day hike on the Inca Trail. Head south to Argentina for the continent's best nightlife and cuisine in Buenos Aires. If you want to head offshore, take a tour of the exotic Galapagos Islands or the Chile's isolated Easter Island. If you want a true wilderness adventure, head south to Chile's Patagonian glacial region.
Photo Credits
Brand X Pictures/Brand X Pictures/Getty Images