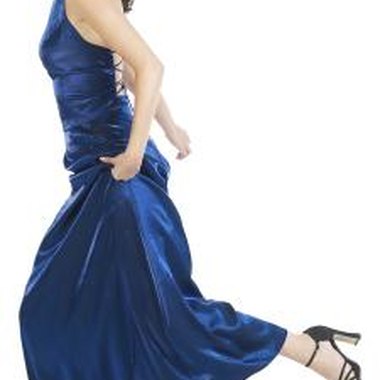 Although one person's idea of elegant may not be the same as another generally, it means stylish and graceful. Houston, Texas, and its environs have no shortage of options for elegant birthday parties.
On a Birthday Party Yacht
Although not a cheap option, costing upward of nearly $600 per hour, plus additional costs for food and other items, a yacht is certainly an elegant venue for a birthday party. What's more, you can invite up to 150 guests. You can cruise through the night, if you wish, on Kemah and Galveston Bay waterways. Majestic Ventures Inc. (majesticventures.com) has three boats in their fleet. These are the 95-foot Royal Princess, the 100-foot Royal Princess II and the 80-foot Enchantment. A private birthday cruise in any of them costs $595 to $695 per hour plus food and bar costs, plus tax and service charge. Their red carpet treatment includes a full event planning and design service along with an actual red carpet as you board.
At a Golf Club
Houston has no shortage of golf clubs, many of which are suitable venues for an elegant birthday party. Several have at least one restaurant. You can combine a round of golf with chums with a meal to follow, or just go for one or the other option. Some Houston golf clubs also have banquet halls. If you prefer outside caterers, check that your chosen venue allows this. Likewise, if you'd prefer to bring your own linens and table settings, make appropriate inquiries first.
At Home
Consider your Houston home as one of the options when deciding where to have an elegant party in Houston. Elegance is a matter of opinion, but if you invite the right people, dress your home elegantly and choose a good theme, there's no reason why a party held at your place can't be just as good as one held elsewhere. And there are plenty of Houston catering companies to choose from to cater for your elegant birthday party. BC To GoGo (www.baileyconnorcatering.com/bctogogo.php), for example, an offshoot of Bailey Connor Catering, now offers a large range of gourmet nosh including hors d'oeuvres, entrees, platters, desserts and cookies. Another Houston company is the award-winning My Catering Company (mycateringcompany.com).
For Children
If the elegant party you intend to have is for a child, Houston Birthday Party Place recommends several places in and around the Houston area, including a bowling alley with added entertainment. Alternatively, for a girls' party, you might want to go to Storybook Cottage (houstonbirthdaypartyplace.com) for an elegant delight tea party, specially designed for budding princesses. The party package includes dressing up in elegant attire and jewelry, make up and royal treatment.
Photo Credits
Hemera Technologies/PhotoObjects.net/Getty Images