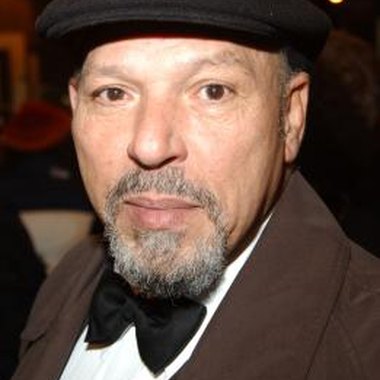 "Gem of the Ocean" is a magical realist play by August Wilson that was first performed in 2002. It forms part of Wilson's "Pittsburgh Cycle" of plays that deal with African-American experiences in specific decades during the 20th century. Although it is chronologically the first of the 10 plays in the cycle, it was actually the penultimate one to be debuted, being followed only by 2005's "Radio Golf."
Aunt Ester
Aunt Ester is a 285-year-old former slave who lives in the Hill District of Pittsburgh. She works as a soul cleanser, helping people absolve themselves of sin. Her house is regularly visited by a number of local characters. These include Ester's protector Eli; housekeeper Black Mary; former Underground Railroad worker Solly Two Kings; Black Mary's brother, policeman Caesar; and Citizen Barlow, a recent arrival in the area who has come to see Aunt Ester to have his soul cleansed for a crime he has committed.
The Riots
Racial strife is spreading throughout the Hull District after an incident at the local mill. An African-American male has been accused of theft by the white owners. Instead of being punished for a crime he didn't commit, he drowns himself in the local river. His co-workers take up his cause and go on strike, rioting throughout the area. Caesar, in his role as policeman, is caught up in the middle of all of this.
City of Bones
While the riots are going on, Aunt Ester decides to help Citizen cleanse his soul. She takes him on a magical journey aboard the Gem of the Ocean, a ship that transported many slaves from Africa to the United States. Ester and Citizen travel to the mythical City of Bones, where Citizen begins to understand the struggles that his ancestors went through and finally becomes able to face up to the crime he has committed.
Solly's Death
The local steel mill is set on fire. Caesar accuses Solly of starting the fire, causing a fight to break out between them. Aunt Ester makes plans to help Solly escape from the city but he is shot by Caesar before he leaves town. Solly returns to Ester's house before dying on her kitchen table. Black Mary renounces her brother Caesar while she and Aunt Ester prepare Solly's body for burial. Citizen takes Solly's coat off his body and wears it himself, realizing that he must continue Solly's history of guiding African-Americans toward freedom.
Photo Credits
Brad Barket/Getty Images Entertainment/Getty Images