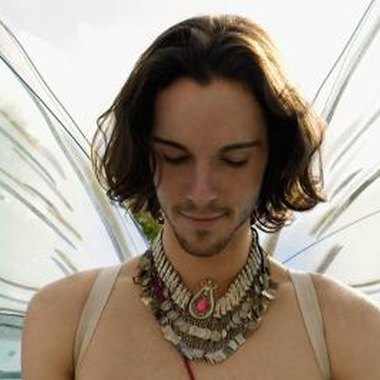 Pride festivals (also known colloquially as"pride") are a celebration of gay, lesbian, bisexual, transgender and questioning (GLBTQ) people, but most prides welcome anyone with an open mind and a community-oriented attitude. Overall, the event functions as a source of awareness and togetherness within a larger community. While pride festivities often stretch for a whole weekend, the parade acts as the culmination of the weekend, highlighting the visibility of the community. A couple of places in Missouri hold annual gay pride parades.
Parade History
While some may think that gay pride celebrations exist only to celebrate the various colors of the GLBTQ community's rainbow flag, the event represents much more, according to Seminole State College of Florida. In 1969, after brutal police raids in a New York City gay bar, many members of the GLBTQ community marched on Stonewall, fighting back against the oppression of the government on alternative sexualities. This became the first pride march, and many current festivals honor the event by holding parades near the date of the original Stonewall riots.
Missouri Gay History
While Missouri may not stand out as a gay mecca, the state has played its role in gay history. Gay History Month (October) began in 1994 because of the work of a local Missourian named Rodney Wilson. As reported by the Newcomb College Institute of Tulane University website, Rodney Wilson, a high school teacher, felt that history textbooks ignored gay and lesbian citizens, so he began a grassroots campaign to teach about GLBTQ history. Eventually, the actions of this Missourian gave birth to Gay History Month.
St. Louis Pride
Beginning in 1980, the city of St. Louis holds its official pride weekend on the fourth weekend in June, according to Pride St. Louis, Inc., with the parade occurring at or around noon on the Sunday of the festival. Traveling from the corner of Grand Avenue and Utah and moving north to Tower Grove Park, the parade celebrates the many colors of the gay rainbow, featuring lesbians, gay guys, bisexuals, self-identified "queers" and performers, as well as straight supporters of the GLBTQ community.
Other Prides
Missouri hosts two other major pride festivals: Kansas City Pride and Mid-Missouri PrideFest. Both festivals occur at different times than St. Louis Pride. Unfortunately, the Kansas City Pride parade (usually held on the Sunday of the pride weekend) was cancelled in the face of budget issues in 2010. In 2011 the pride festivities for Kansas City occurred May 30 through June 5, with the actual festival taking place on June 4th and 5th, according to Gay Pride Kansas City. Mid-Missouri PrideFest took place on the following weekend. As of 2011, the Mid-Missouri PrideFest does not include a pride parade.
Photo Credits
Medioimages/Photodisc/Valueline/Getty Images