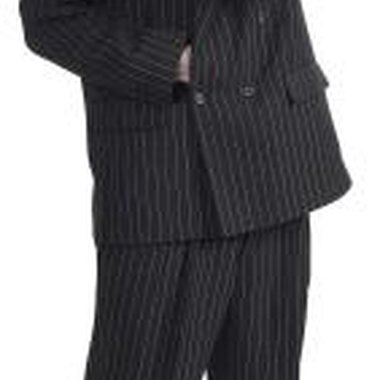 If you want to give your party the excitement, glitz and glamor of the past, a gangsters and molls party is a great choice. Get all your friends to dress up in their best costumes and be high rollers and gun molls for the night. There are lots of directions to take a gangsters and molls party including a 1920s speakeasy theme, a classic 1950s Hollywood theme or a Las Vegas theme. Whichever theme you chose, your party will be the one everybody's talking about.
Costumes
Getting your friends to dress up is a must for this kind of party because it helps get everyone into the theme and having a good time. Make sure your invitations say "costumes required," but you can also encourage guests to bring out their inner gangster or gun moll by using fun wording or costume pictures on the invitation. Also represent your theme on the invitations so your guests know whether they need to dress like Don Corleone or Al Capone, a Vegas show girl or a flapper.
Food and Beverages
If you really want your party to stand out, everything has to fit the theme, and this includes food and drink. Classic cocktails for a gangster party include gin drinks, martinis and champagne, but you can also serve nonalcoholic drinks like sparkling cider or Shirley Temples. Classic finger foods like canapés, toast and olives are great party snacks. Try to choose classy foods rather than just chips and dip, and make sure your food is displayed on the table with decorations.
Decorations
Decorations are really dependent on your theme. For a Vegas gangster party, you can choose plates and decorations in red, black and white with playing card suits or poker chips. Gold and white can be good colors for a 1920s gangster party, and decorations of jazz musicians and flappers or music notes can give a speakeasy feel to your party. For a classic, 1950s Hollywood gangster look, go for pastels and chrome colors and decorate your party room like a '50s cabaret with white table cloths.
Entertainment
Again, you should think about your party theme when choosing entertainment. Jazz music, dance competitions or even a murder mystery game can be great for a 1920s gangster party, but a Vegas gangster party would have gambling and card games instead. Music should fit the theme and mood, so take the time to put together a jazz party mix or a gangster movie music mix. One way to entertain your guests and get them into the mood is to play gangster movies from the era you have chosen on televisions around the room.
Photo Credits
Hemera Technologies/PhotoObjects.net/Getty Images