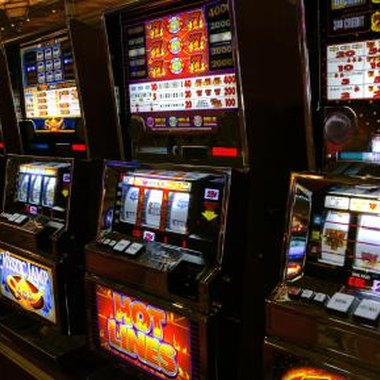 Gambling has a long, tumultuous history in America, starting back with the original settlers who set foot on her shores in the 1600s. Whether it has been considered legal or illegal, moral or immoral, had much to do with the prevailing perception of society at any particular point in history. Economic advantages made it a popular concept, whereas deceptive, illegal or dishonest practices made it unpopular. Today, some forms of legalized gambling such as lotteries, horse races and casinos still thrive across the country. In Nevada and California, gaming has become synonymous with both the history and the modern advancement of American gambling.
History
As pioneers cut a path across the west, gambling often went hand in hand with the high-risk, adventurous lifestyle. This was especially true in California, where the Gold Rush inspired a gambling boom. Cities and the state itself used gambling to raise money through the mid 1800s, but public opinion would turn against the institution of gambling, citing the social ills associated with gaming as its cause. By the second half of the 19th century, most gaming was made illegal in California. Gamblers were publicly lynched in San Francisco in 1856, mostly to wrangle political control.
A Gaming Pioneer
Gambling was historically used across the nation to boost the economy during times of distress, and in 1931 Nevada made gaming legal in response to the Great Depression. It had legalized gambling prior to this, between 1869 and 1910. It still didn't experience the level of gaming available in San Francisco, which was the birthplace of the casino staple, the slot machine. When California lawmakers cracked down on gambling prohibition in California, Nevada opened her arms wide for the gamers in search of legal thrills.
The Mob Influence
In the 20th century organized crime galvanized as a driving force for gambling. Mobsters headed west both to California and Nevada. Mob-run casinos thrived with more liberal gaming laws in Nevada, turning a fledgling desert city into a mecca of lascivious entertainment. It would be the illegal actions of these nefarious supporters that would turn public opinion once again from the economic benefits of legalized gambling. California joined Montana, Arizona and Massachusetts in voting down legal casino gambling.
Indian Gaming
Both Arizona and California, while they do not have the unfettered casino gambling of Nevada, allow gaming on Indian reservations, which operates independently of state jurisdiction, provided it does not specifically prohibit gambling. This was the result of legislation in 1987, California v. Cabazon Band of Mission Indians, and intended to promote economic development in impoverished Indian nations. These casinos face certain limitations in game play. Indian casinos in California have 63,835 slot machines, whereas Nevada boasts more than 1 million.
The Same But Different
Even before Indian casinos became prominent in the California landscape, card rooms have provided a legal place to play poker from as far back as the 1940s, and provide another gaming alternative. Nevada, however, remains the granddaddy of legalized gaming, with more options and fewer restrictions. This lures neighbors from California from the minute you pass over the state line. State lotteries are legal in both Nevada and California, and participation is encouraged by state governments. California is also home to several iconic horse racing tracks like the Santa Anita race track, notably featured in the 1930s Marx Brothers movie, "A Day at the Races."
Photo Credits
Photos.com/Photos.com/Getty Images