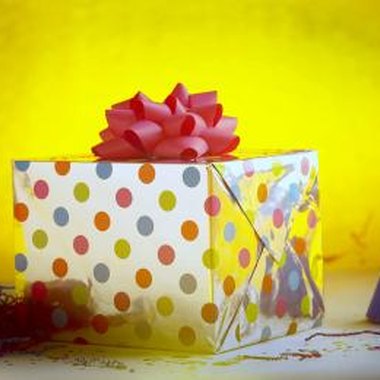 Eleven is a big number for a boy. It's the "tween" age, where parties are a must but parents are still invited. From sports fanatic to amateur scientist, movie buff to hardcore gamer, there is a fun place in St. Louis, Missouri, for every 11-year-old boy to celebrate the big One-One.
Sports Fans
You won't hurt for options if you have a sports fan on your hands. The Gateway City is home to three major league sports teams. Grab a seat on the 50 yard line for an up-close view of the Rams at Edward Jones Dome. Bring your glove to Busch Stadium and catch a foul ball while the Cardinals play, or head on over to the Scottrade Center for a St. Louis Blues hockey game. Off-season sports fans have options, too. Sky Zone Sports is home to the all-trampoline, walled sports court where you can play all your favorites -- basketball, volleyball and even dodge ball on a giant trampoline. You can reserve a private room stocked with pizza and refreshments. City Cages is St. Louis' only indoor batting cage park and offers eight cages with individualized instructions. Rent a single cage or the entire facility for a fun-filled, baseball-themed party. And of course, there's the NASCAR Speedpark. Racing fans can choose from a variety of packages that include racing the Qualifier Track, 18 holes of miniature golf, rock wall climbing and video arcade games. Party rooms and pizza are available.
Amateur Scientists
The St. Louis Science Center offers three different themed party packages for the amateur scientist. Read dinosaur fossils and participate in all kinds of archaeological activities in the Paleo Lab. Take a tour of the Life Science Lab and participate in several scientific experiments, or go see an out-of-this-world show at the Planetarium. Packages at the St. Louis Science Center include a themed cake and personalized invitations. Or you can participate in an exotic scavenger hunt at the World Aquarium. Plan your party around feeding time and experience firsthand the feeding habits of sharks and stingrays.
Movie Buff
What 11-year-old doesn't love a good movie? And what better way to celebrate the big birthday than by catching the latest release with a group of friends? St. Louis is home to 10 movie theaters playing all the newest movies. Some offer 3D, IMAX and luxury stadium seating. The Moolah Theatre & Lounge has a bar, lounge and bowling alley.
Hardcore Gamer
Eleven is the perfect age. He's not too old yet for a good old-fashioned party at Chuck E. Cheese's. Pizza, video games and prizes, what could be better? But just in case your little man decides he's "too old for that," why not try Dave and Busters? It's like a grown-up version of Chuck E. Cheese's. And adults can have fun too! Get a customized party package that includes a full meal, birthday cake and game tokens. Parents can play or enjoy a tasty adult beverage at the full bar.
Photo Credits
Hemera Technologies/AbleStock.com/Getty Images