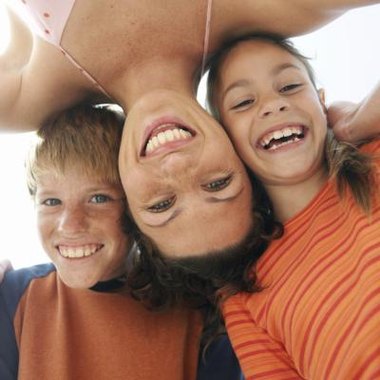 Columbia, the largest city and capital of South Carolina, has various attractions for all ages. Plan to spend time with family and friends while exploring this southern city. If you desire a getaway or just a short day trip, Columbia is home to historical attractions as well as adventures for children.
EdVenture Children's Museum
EdVenture (edventure.org) is the largest children's museum in the southeast. The museum houses age appropriate activities for children 12 and younger. There are eight exhibit galleries within 92,000 square feet. In Mission Imagination, visitors design newspapers or become news show anchors. The music studio lets the child compose or play music to showcase his talents. World of Work teaches children job diversity, from fire fighters to farmers. There is even a mini grocery store for the small shopper to load his child-sized grocery cart with goodies.
Riverbanks Zoo and Garden
The Riverbanks Zoo (riverbanks.org) is home to Lemur Island which houses endangered lemurs. The 20,000 square foot Aquarium Reptile Complex displays fish, reptiles and amphibians. The zoo also features Australian wildlife such as the red kangaroo, lorikeet and koala. Visitors can tour the Bog Garden, Dry Garden and Old Rose Garden.
South Carolina State Museum
The South Carolina State Museum (museum.state.sc.us) is housed in an 1893 textile building and has four floors of technology, history and art exhibits. It opened in 1988 with more than 70,000 artifacts. Animal Grossology is an exhibit that features animatronics and interactive science information. Tangible History is an exhibit that features an extensive pottery collection. Cotton Mill Exchange is the museum's gift shop, where visitors find gourmet treats, jewelry and commemorative souvenirs.
Frankie's Fun Park
Frankie's Fun Park (frankiesfunpark.com) is 14 acres of amusement for the family. The park features both indoor and outdoor entertainment such as miniature golf, go-kart racing, batting cages and an arcade. Food is available at Frankie's Restaurant, with a more extensive menu or Frankie's Grill for quick snacks on the go.
Photo Credits
Stockbyte/Stockbyte/Getty Images