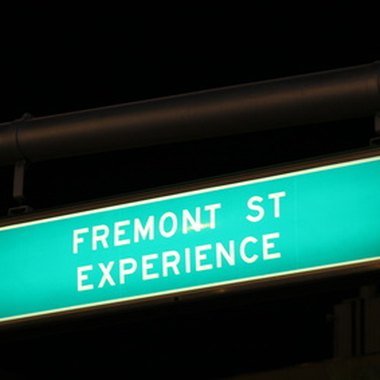 The Strip may receive most of the attention in Las Vegas, but smart travelers know that the best gambling odds and accommodation deals can be found downtown on Fremont Street. Las Vegas's first establishments sprung up on Fremont Street in the early 20th century, and a cluster of casino resorts now offer lodging along a four-block section.
Top Choices
Some travel guides would aptly describe some of the hotels here as run down. In fact, Binion's and Plaza closed their hotels in 2009 and 2010, respectively, to remodel them. Fremont Street still features some quality resorts, however. The jewel of the class is Golden Nugget, which offers rooms and amenities on par or better than many Strip resorts. Also try Four Queens. The rooms here are small but were remodeled and upgraded in 2008. Go slightly off Fremont (a block down Main Street) to find Main Street Station, which offers highly regarded yet affordable rooms.
Gambling
All of the casino hotels on Fremont Street offer the most played games of chance, including slot machines, video poker machines, blackjack, craps and roulette. Many also feature table games such as Let It Ride and Three Card Poker. If peer-to-peer poker is your preference, check out the poker rooms at Golden Nugget and Binion's, which feature plenty of Texas Hold'em games and host daily tournaments. Sign up for a player's club card before committing any wagers in a casino, and use the card when you gamble. If you risk enough and earn plenty of points, you may get comps such as a free or discounted room.
Transportation
If you stay on Fremont Street but still want to visit the highlights of the Strip, you can easily get there even if you don't rent a car. Walk down to the far side of the Neonopolis entertainment complex. Here you can board a city bus and pay a nominal fare to ride as far along the Strip as you desire. Taxis are also plentiful in the area, but expect to pay at least $20 for a one-way ride to the Strip.
Attractions
City leaders made Fremont Street a pedestrian walkway and built the canopy over the thoroughfare in the mid-1990s to increase tourism to downtown. By all accounts, it worked -- thousands peer up at the light-and-sound show projected on the 70-foot-tall canopy each hour after dark. Themes run the gamut from an alien invasion to a tribute to the band "Queen." Many jazz musicians, piano players and others frequent Fremont Street after dark to play music for tips.
References
"American Casino Guide 2010 Edition"; Steve Bourie; 2009
Photo Credits
las vegas fremont street traffic sign image by MAXFX from Fotolia.com