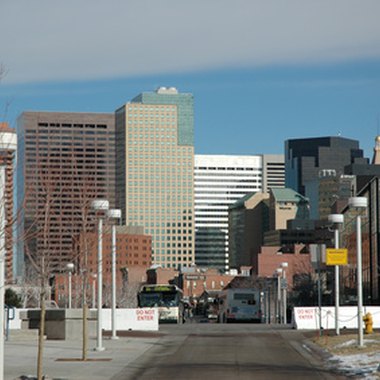 For more than 50 years, Forbes Travel Guide has released a list that rates hotels based upon their level of hospitality excellence. In 2010, the Brown Palace Hotel was the only establishment in Denver to receive a four-star rating. For more than 100 years, the Brown Palace Hotel has played host to discerning visitors to downtown Denver, including presidents and royalty. In addition, the Brown Palace Hotel is the city's only Mobil Four-Star and AAA Four-Diamond hotel.
Amenities
The Brown Palace Hotel consists of 241 guest rooms and suites, each decorated in an updated Victorian style. Guests of the establishment are offered a variety of luxurious amenities, including twice-daily maid service and artesian water pumped from the hotel's private well. In-room dining is available 24 hours a day, and guests have complementary access to the establishment's fitness center. In addition to the guest rooms, the Brown Palace Hotel maintains 22 executive state rooms and 3 presidential suites. Each presidential suite is named for a president who stayed there: Theodore Roosevelt, Dwight D. Eisenhower and Ronald Reagan. The Brown Palace is a pet-friendly hotel.
Dining Establishments
Guests of the Brown Palace Hotel are given a variety of dining options. The Palace Arms is the establishment's flagship dining room. Maintaining eclectic lunch and dinner menus consisting of such dishes as vichyssoise made with American caviar and Colorado bison, the restaurant has received Wine Spectator Magazine's "Best Award of Excellence." Alternatively, meals can be taken in the Churchill Bar, a club-like cigar bar that boasts an extensive list of spirits. While the nautical-themed pub Ship Tavern offers live entertainment every Wednesday, Ellyngton's serves power breakfasts and a Dom Perignon Sunday brunch. In addition, the Brown Palace Hotel offers a traditional tea service and a happy hour of cocktails, tapas and live entertainment.
Spa and Salon
The Spa at the Brown Palace is a 5,000-square-foot facility that offers a variety of treatments to visitors. Guests may indulge in massages, facials and manicures. The spa also offers a custom spa treatment designed specifically for Colorado's climate. Visitors to the Spa at the Brown Palace receive complimentary valet parking.
Historical Tidbits
The Brown Palace Hotel opened on Aug. 12, 1892. It has hosted every president since Theodore Roosevelt, with the exception of Calvin Coolidge. In fact, the second-floor Brown Palace Club served as Eisenhower's campaign headquarters during his first presidential bid in 1952. In addition, the water that pours from each of the hotel's faucets comes from an artesian well buried 720 feet below the lobby.
Resources